Finally Caroline County gets their visitor center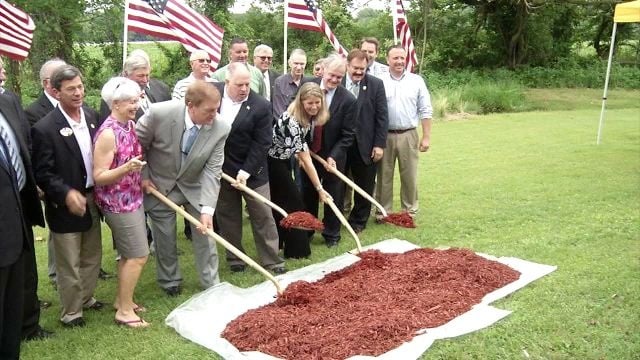 After 18 years of waiting Caroline County will finally get its Visitor Center. Gov. Larry Hogan joined other elected state and local officials including Denton, Md. Mayor Abby McNinch to break ground on the 2,500 sq. foot. building Thursday.
Caroline County is the only county in Maryland without a visitors center.
The new building, which will also serve as a Heritage Center is expected to be completed by next summer and is located right on the Choptank River in Denton, Md.
Officials told 47 ABC that the total cost will be $2.2 million.
A majority of that covered by both federal and state grant money.
"That's what a lot of the hold up has been trying to get all our funding lined up, so that's why this is such a big accomplishment. We're not a rich county, but we're a persistent county and we're just working to make sure that everything moves forward," McNinch said.
Officials said that the new visitor center will be an economic driver for the area.
They add that it will maximize the potential for small businesses and create a centralized tourist destination gateway for the county.