UPDATE: Information sought after dead dog found in Seaford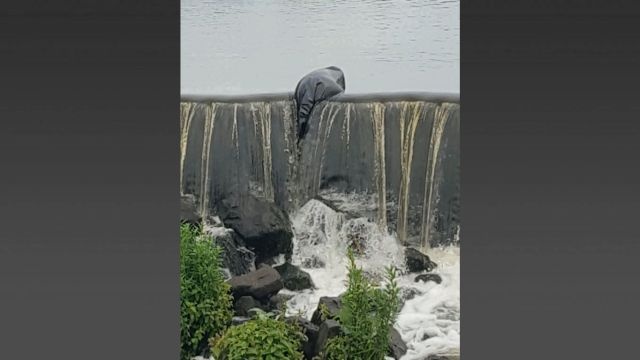 Police say they are looking for information, after a dog was found deceased on a garage bag, in a local pond.
The Delaware Department of Health and Social Services say that on Saturday, Officials with Delaware Animal Services, the law enforcement division of the Office of Animal Welfare, responded to help Delaware State Police, at Concord Pond Spillway in Seaford.
According to the report, a passerby noticed a black garbage bag, caught on the top portion of the spillway and contacted Police. Troopers responded to the scene, and say when the bag was removed from the spillway, the remains of a dog were found inside.
State Police say they then contacted Delaware Animal Services, who responded to the scene. Officers reportedly then investigated, and say they found the remains of one dog, that appeared to have a bullet entry wound to the chest. There was apparently no other physical evidence found at the scene, to help locate a suspect.
Officials say they scanned the deceased dog, but were unable to locate an electronic microchip. Officers say they believe the dog is a red, male, intact, American Pitbull Terrier, who weighed about 60 pounds, and was between the age of 3 to 4 years.
Officers are now asking anyone with information to contact Delaware Animal Services at 302-255-4646.?