SHA weighing options for much needed upgrade of Delmar weigh station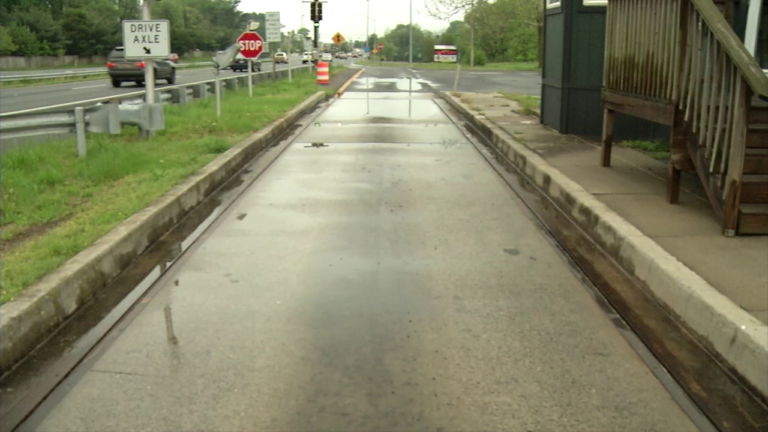 Of the many weigh stations throughout Maryland, one location on Rt. 13 is causing considerable concern.  One transportation official goes so far as to call it the "worst weigh station" in the state.  Built in 1954, it has seen  a lot over the years.  At the time of construction, Dwight Eisenhower was president, Audrey Hepburn won the Academy Award for best actress, and there were still two Germany's. 
One thing that has stayed the same over those 62 years is the weigh station that drivers pass as they travel on Route 13 between Delmar and Salisbury.  Sitting at the foot of the Leonard Pond is the same weigh station that was constructed over 6 decades ago.  Dave Czorapinski, Chief of Motor Carrier Division for the State Highway Administration tells 47ABC "complete renovation is what we want to do – we want to make it state of the art to the degree that we can if we have to stay here."
That "if" is a big one, Czorapinski says the number one option is to move the location entirely to where it would be less intrusive for residents.  Delegate Carl Anderton has spoken to community members, and voices their concerns " the volume of traffic and everything that's happening on 13, you know with the extra truck traffic that's going to come naturally.  As businesses grow and the population expands you know they would just like to see it in another location if it's going to expand to the size that's projected". 
The projected size would be five times what it is right now.  While that size may be intrusive to residents, the State Troopers who work the weigh station have been working in deplorable conditions for years now.  Czorapinski tells 47ABC that the current sites leak, and have mold, and tells 47ABC very matter of factly "These troopers deserve better than that". 
While finding a new location is "Plan A" – so to speak – it's something the SHA has tried and failed to do before.  Nearly 30 years ago in 1988, SHA officials sat down with community members to discuss an expansion of the same weigh station.  Another location could not be found, and the concern expressed by the community was enough for the SHA to shelf the project.
But now, with over a half a century of wear and tear, Czorapinski says the clock is ticking. "They're falling apart to the degree that you gotta do something.  If you can't find land, I have to do something.  We gotta get these troopers into something better."  He tells 47ABC. 
A public input hearing was held Wednesday at Delmar Elementary.  With the feedback the State Highway Administration received from that, the options for the project continue to roll out.  Some Delmar residents just think the construction would be too much of a headache and don't see why it can't be placed in a more rural area.  9 year old Delmar resident Jaydon Heath says he doesn't want the renovations because of the imprint it leaves on the environment, adding "it could also leave some animals without a home."
With a handful of potential locations presented just this week, Czorapinski will scout those out with other officials to see if they are fit for the stations.  With an $11 million budget, regardless if it is a new location, or overhauling the original, 47ABC is told it will all be state of the art material.  Czorapinski stresses that this is all thinking out loud, or more precisely – thinking on paper, and even if they decided to go through with any of the proposals today they would still be years from completion.