Salisbury School tours zoo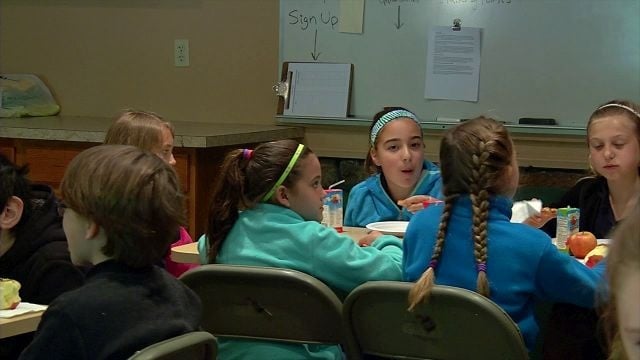 As the grand prize for raising the most money for the 'Just Zoo it' campaign, Miss Stepahie Krisulevicz's fifth grade class from the Salisbury School got a VIP tour Monday at the zoo.
The class was supposed to get a tour inside the andean bear exhibit but that had to changed because Alba, the baby bear is set to move this week.
Because the kids couldn't get into the bear exhibit the salisbury zoo got them up close and personal with some of their other guests.
"We actually got to feed the pelicans. It was pretty cool. We went out down to the edge of the river and tossed them the fish and they were gobbling them up and it was pretty fantastic, while the alpacas were standing right beside there watching us wondering what we were doing, so it was a pretty cool experience," Krisulevicz said.
Officials with the zoo say Krisulevicz's class will be invited back when they can take a tour of the bear exhibit.
In total her class raised $963.25 all in nickels, dimes and quarters.
Overall the campaign raised over $32,000 this year.