Rehoboth couple arrested following apparent 3 month food shoplifting spree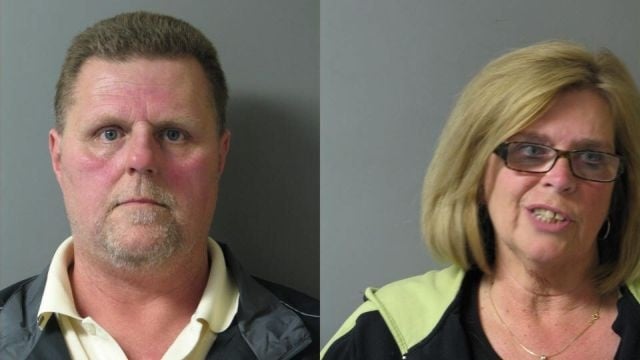 A Rehoboth Beach couple is facing charges, after Troopers say they were involved in a shoplifting spree at a local grocery store.
Delaware State Police say the incidents started back on February 4, and continued until May 8. On Sunday, Troopers say around 3:50 PM, Loss Prevention Officers at the Giant Supermarket on Lighthouse Plaza Boulevard took 53-year-old David Sankey, and his wife 60-year-old Diana Sankey, into custody.
An investigation reportedly showed that the couple had gone into the store, on an almost daily basis since February, and had been hiding items like meats, hygiene products, and other grocery products, on themselves. The two would then apparently pay for other items in their cart at the checkout counter, before leaving the store.
The Loss Preventions Officers had apparently been watching the duo, and were able to apprehend them without incident on Sunday afternoon. Officials say the total amount shoplifted over the course of the three months, was over $790.
After their arrest, the Sankeys were charged with 83 counts of shoplifting under $1,500, and 83 counts of conspiracy third degree. Both were released on $16,600 unsecured bond, and were ordered to have no contact with and Giant food store.