OC fights the bite, raises awareness for lyme disease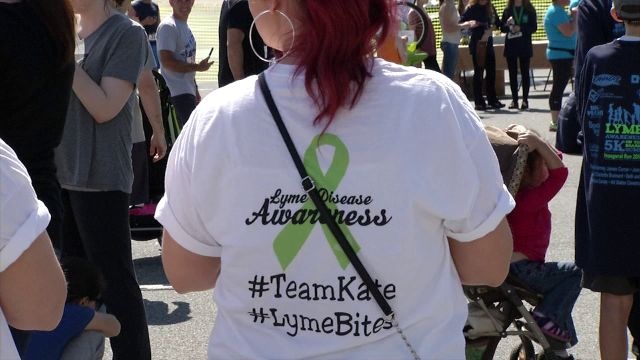 Fight the bite, a catchy name for a 5k race on Saturday in Ocean City, Md. that raised money for a serious cause, lyme disease awareness.
Angela Brainard Burke is the woman behind the event, mainly because the cause close to her heart. Burkes has been living with lyme disease for 16 years, struggling with symptoms like fatigue, headaches and even joint pain.
"I kind of made a commitment to myself that as soon as I was able physically and mentally that I would try to do something," Burke said.
While many people on Delmarva are affected by the disease, Sen. Jim Mathias says knowledge on lyme is still scarce.
"There's many debilitating diseases, but lyme is one that is still very, very misunderstood," Mathias said.
That's why officials tell 47 ABC that part of the money earned at the event will go to spread awareness on the disease. Right now, the push is for billboards.
"Billboards will hopefully remind people to be tick aware and it will also give them a website that they can go to to find a doctor that knows how to treat lyme disease," Burke said.
Another hurdle for patients, lyme tests can be inconclusive.
A new law in Maryland will require doctors to let patients know just because their blood test came back negative for lyme, doesn't mean they don't have the disease.
"That's kind of a scary thing, if doctors (are) telling you, you don't have it, but there's the chance you do, so it's definitely a good cause to support and you know make people aware," said first place finisher Jay Beck.
Burke says the inaugural event is a step in the right direction. Her hope that it brings them one step closer to an eventual cure for lyme disease.
"The lyme patients need help, the doctors need help in learning how to treat them," Burke said.
A portion of the proceeds from the event will benefit They Lyme Disease Association of Delaware.