New overtime regulations ring concern for businesses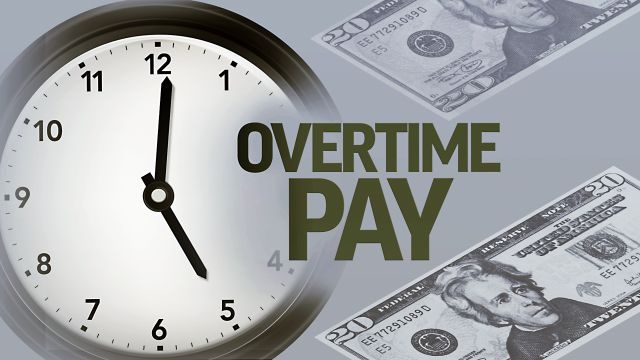 If you make a salary less than 47,476 dollars a year, you will be eligible for overtime pay starting December 1. The current threshold salary is half that.
According to the Obama administration, it's a way of restoring and expanding the middle class. 
A statement from President Obama published on whitehouse.gov Tuesday night reads in part, "If you work more than 40 hours a week, you should get paid for it or get extra time off to spend with your family and loved ones. It's one of most important steps we're taking to help grow middle-class wages and put 12 billion more dollars in the pockets of hardworking Americans over the next ten years."
The regulation announced Wednesday is facing some backlash in the business community both on the local and national levels.
Hannah Long, general manager at Mayabella's Cafe and Pizzeria in Salisbury, says the new rules will mean more planning for small businesses.
"We would have to hire more hourly than salary and probably cut hours too," Long says. "I would hope that they would it reconsider too, because we would be out of business if they didn't."
Store owner Matt Thompsen says the Long is one of two salary-workers at the shop, with the remaining four workers being paid on an hourly basis. Thompsen says they have plans of bringing in a seventh employee this summer.
Concerns from the staff at Mayabella's echo ones on a national level.
In a press release published on the National Retail Federation website, the National Council of Chain Restaurants (NCCR) called Wednesday's announcement from the Labor Department "outrageous".
A statement from executive director Rob Green reads, "By dramatically increasing the wage threshold for determining a restaurant manager's overtime eligibility, key management positions will be eliminated, restaurant employee career advancement will be derailed and workplace morale will plummet."
Some supporters 47ABC spoke to argue the measure is not fair, but it's long overdue.
"If people are going to work over their normal 40 hour week that they should definitely get paid extra for doing it, because that's their personal time," says Cambridge resident Percy Jones.
Centreville resident Shanta Johnson agrees, telling us "Anybody that puts forth the effort to take and do any type of work or any type of labor, I think they deserve any pay that they can get. Sometimes a lot of people sacrifice a lot of things so they can go to work and get these jobs done."
With the new regulation making about 4.2 million additional Americans eligible for overtime, Salisbury University finance professor Dr. Tyler Claggett says employers across the country now have a new line of work cut out for them.
"It's going to make them conscious of their decision as to whether they will ask existing employees to work overtime and pay them the time and half or to hire additional people," he explains. "That's really the fork in the road that the employers are faced with."
Officials say, they'll be updating the qualifying salary figures every three years starting in 2020 to keep up with factors like inflation.