Lyme Disease Prevention: How much do you know?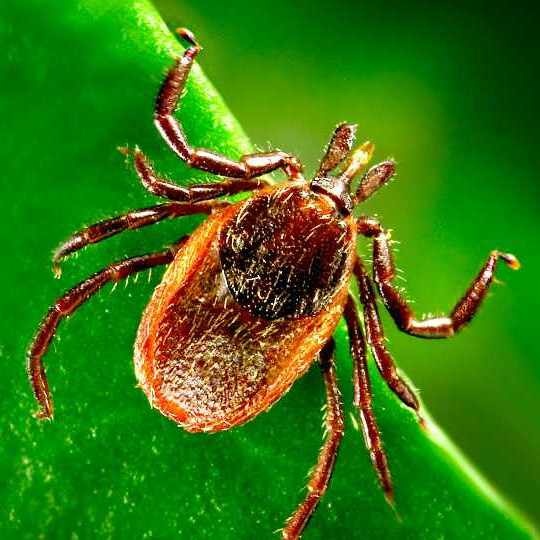 May is Lyme Disease Awareness Month. On Saturday, May 21st, at 7:30 pm, 47 ABC will air "Tiny Tick, Big Controversy 2." This is a follow-up to our Special Report which aired in 2015.
Lyme, like many other infectious diseases, does not discriminate when it comes to age, race, and gender. But it does appear that certain groups are at a higher risk. The highest reported rates of Lyme disease are in children, between the ages of 2 to and 15 years-old.
Which is why Lyme advocates are promoting a K-12 Lyme Disease Awareness and Prevention curriculum, created and funded by the National Capital Lyme Disease Association, which covers the greater Washington DC area, Maryland and Northern Virginia.
"It is huge that children should be educated about this. How to protect themselves," says Monte Skall, executive director of the National Capital Lyme Association. "And if you are an educator, or you're running a school system and you're at the top, you really should look really hard at this issue."
A pilot program at Sudlersville Elementary School in Queen Anne's County, Maryland tried out the curriculum last year. A troubling finding was revealed early on. A pretest of the students showed that at least 50-percent of the kids knew nothing about ticks, prevention, awareness, and had no resource for education on the topic of tick-borne illnesses.
Dr. Nancy Fox is one of 7 educators who created this curriculum, which she says costs about a thousand dollars. For a school, or school district, would apparently be a one time investment to cover the cost of materials.
"I actually gave away a few of the lessons to Maryland, to Annapolis," admits Dr. Fox. "And I let them use it free of charge because I think it's so important that it gets out there."
Dr. Fox also says she knows of a couple of Lyme advocacy groups that would be willing to front the cost of the curriculum, just as long as schools and educators were willing to teach it.
"They're concerned about it taking up time that's already taken up in the instructional world. but that's the key to this curriculum. It is embedded in the core curriculum. It is embedded in the common core, if the district is using that," explains Fox. "So, it's quickly aligned and it only takes a lesson or two to get that information out there."
Lyme disease advocates in Maryland say this curriculum is just one way they are focused on protecting children. They say there is an urgent need, because anecdotal evidence shows how devastating this illness can be for young people. 47 ABC explores this in the Special Report which airs on Saturday, May 21st, at 7:30 pm, right after Delmarva Sports Insider.