Joseph House celebrates 50 years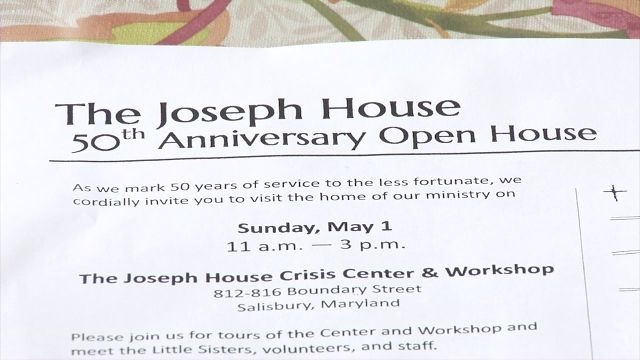 The Joseph House, a non profit organization aimed at helping the poorest of the poor celebrated its 50 year anniversary Sunday.
Monday, 47 ABC stopped by the Salisbury location to talk about just how much they do for the community.
The Joseph House hosts a workshop for men who are homeless and often times in recovery.
Joseph House will provide a home for them for up to two years, give them job training skills, resume building and help them turn around their life.
In addition to that, they provide a crisis center, a soup kitchen, and a day shelter for the homeless.
50 years of providing that much help is no easy feat, but we asked Sister Virginia Peckham what all those years of service meant to her.
"It means that god is an astounding god, that he provides that all we have to do really is pray that we do his will and get out of his way," Peckham said.
Peckham said Joseph House is always looking for volunteers and donations.
More information can be found on their website here.