Greensboro man accused of holding brother at gunpoint for hours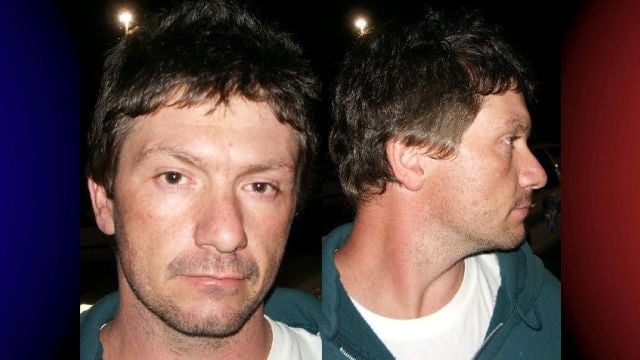 A Greensboro man is facing charges, after Police say he held his brother hostage, over a property dispute.
The Caroline County Sheriff's Office says on Tuesday, Deputies responded to Kibler Road, in Greensboro, for reports of an assault with a handgun, during a kidnapping. Once on scene, Deputies say they met with a 41-year-old Greensboro man, who said that him, and his 46-year-old brother, Matthew Henry, were involved in a dispute of property and estate, which led to Henry holding his brother hostage, at gunpoint, for about six hours.
Investigators say during the incident, Henry also threatened numerous times to kill his brother, and burn his house down. According to the report, at some point, the victim was able to escape, and contact Police.
The Sheriff's Office was says they were able to contact Henry, who then surrendered to Deputies, before they searched the property. Officials say they seized several pieces of evidence. After his arrest, Henry was charged with 15 offenses including, kidnapping, assault first and second degree, arson threat, false imprisonment, and reckless endangerment. The investigation is reportedly on-going at this time.