Giant customers and employees anxiously awaiting fate of store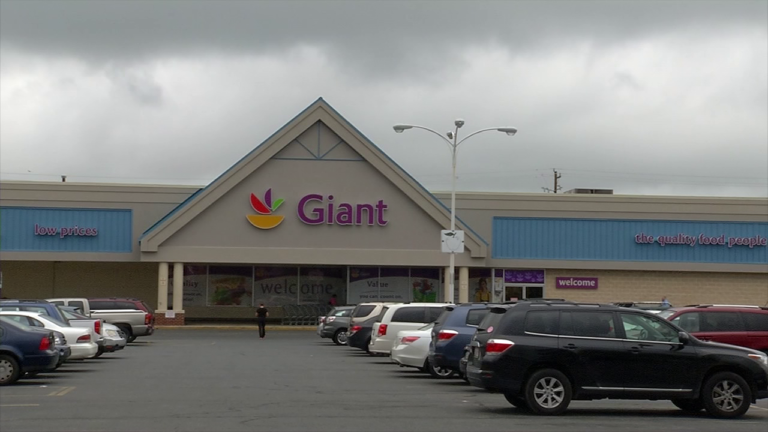 The Giant located on S. Salisbury Blvd. has been a landmark in the area for decades.  With a merger in the works between Ahold USA and Delhaize Group, the parent companies of Giant and Food Lion respectively, the landmark may soon have a new look. 
The rumors have been swirling for months surrounding the fate of the Giant.  Employees who did not want to be identified say that they have been told the fate of the store is in limbo, and they fear their jobs are in jeopardy because of it.  Tom Johnson has been shopping at Giant for two decades, he says the employees are the reason he keeps coming back "it's a family type store and you enjoy going there, and if they get crowded, they open up enough booth's to take care of you." he tells 47ABC. 
And while Johnson hopes the store stays the same, the answer may come in the next few weeks.  Chris Brand, a spokesperson for the parent company of Giant gave a statement to 47ABC that reads:
"It is important to note that we do not anticipate any store closures as part of the FTC review process because any store that may be divested must be sold to another grocer and remain open. Ahold USA, Inc., parent company of Giant of Maryland, continues to work toward the successful completion of the proposed merger between Ahold and the Delhaize Group. The merger is currently under review by the Federal Trade Commission and remains on track for completion in mid-2016. It's too early to speculate on the outcome of the FTC review process. We do not anticipate any store closures as part of the FTC review process."
And while no closures are anticipated, a sale may be.  If sold, by federal anti-trust law the store must be bought by another supermarket to prevent a monopoly.  Ginny Meyers, a shopper at the Salisbury giant for over 16 years doesn't want to jump to conclusions about a sale. "I think it's way too early to be able to say and it is a very popular store. It has a very stable staff, so from a management standpoint it looks like it would be a good store to keep" she reasons to 47ABC. 
Until the official announcement comes down, shoppers and employees are left in a holding pattern.  In the mean time, an online petition has been making its rounds titled "Save Our Giant".  Although it's all speculation at this point, a group of people clearly want their voice heard, ensuring the Giant stays put.  The link can be found here: http://www.saveourgiant.com/  It asks the public to sign showing support for the local store, asking Ahold USA to keep the store open.  At last check the petition had nearly 1100 signatures.  Brand tells 47ABC a decision is expected to come down in mid-2016.