Wico. Co. officials discuss puppy mill investigation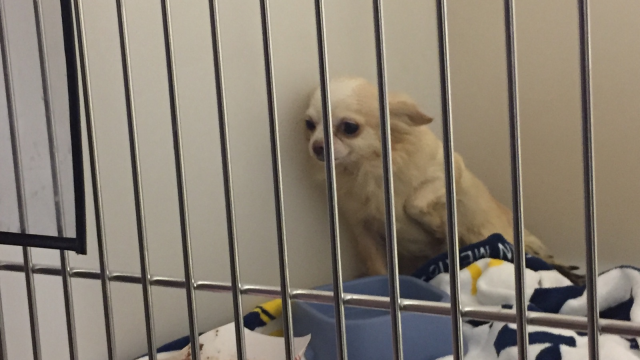 Wicomico County officials including State's Attorney Matt Maciarello, Lieutenant Tim Robinson of the Wicomico Co. Sheriff's Office, County Executive Bob Culver, and the Humane Society Executive Director Aaron Balsamo gathered to address the media Wednesday, a week following a massive puppy mill bust in Eden.
All in all, officials say more than 310 dogs were rescued. A majority have reportedly been taken to the Humane Society of Wicomico County, others have been spread out to receive care from other rescue facilities on Maryland's eastern shore, including Talbot County.
On Wednesday, officials discussed that the legal process for prosecuting the individuals involved in the puppy mill will likely last more than a month. State's Attorney Matt Maciarello explains that every dog must be examined, since the animals were rescued in different states of health. In this case, Maciarello says he believes the investigation will take about 40-50 days until any charges are filed.
When 47 ABC asked about the possibility of any person in question fleeing the area, Maciarello explained that he would not elaborate on the matter, and as in any investigation, any potential subject is innocent until proven guilty.
Maciarello also adds that there is no timeline for adoption, however they would rather get the dogs rehabbed and in a safe home, rather than use them as evidence in the State's case against any possible suspects.
Lt. Tim Robinson added that this seizure is the worst animal-related situation he has seen in over 20 years.
47 ABC has been following this story closely, and will bring you the latest on the investigation as details come in.
For those who want to donate, according to the Humane Society of Wicomico County, they ask that most consider monetary donations via our website www.wicomicohumane.org using the Pay Pal link on the left side.