UPDATE: Third bald eagle released back into wild after Sussex Co. incident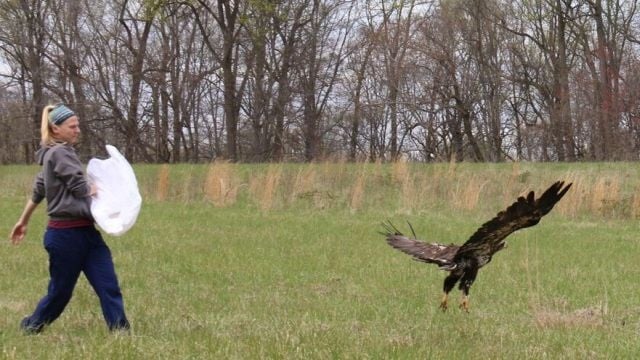 The third bald eagle that was injured in an incident in Sussex County in March, has been released back into wild.
Tri-State Bird Rescue & Research says they released back into the wild a third bald eagle rehabilitated by the Delaware-based organization and DNREC conservation partner, following an incident, cause or causes still not known, that also resulted in the deaths of five eagles March 19-20, near Dagsboro in Sussex County.
Officials say the bald eagle released on Friday near Tri-State's facilities, was a second immature female captured, rehabilitated, and then set free after Tri-State determined that she need not be returned to territorial haunts in Sussex County.
A third bird was apparently released after regaining its health from the March incident, a mature female, was taken back to the area she, and the other eagles inhabited when they were found disoriented.
U.S. Fish & Wildlife Service agents and DNREC Fish & Wildlife Natural Resources Police are apparently still not commenting on what may have caused the deaths of the five eagles, all of which were sent late last month to the USFWS forensics lab in Ashland, Ore. for testing.