Trump supporters turned away in Berlin get second chance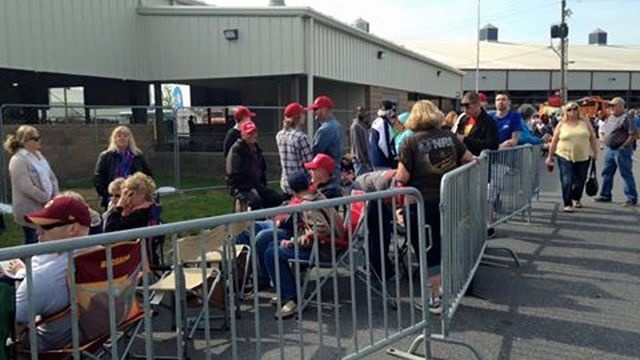 The campaign trail for Donald Trump continued Friday on Delmarva on the Delaware State Fairgrounds in Harrington.
Danny Aguilar, a spokesperson for the fair, says there were about 5,000 people in the Quillen Arena by 3 p.m. With standing room, Aguilar says the arena could fit up to 8,000 people.
This was good news for some of the folks our crew caught up in the morning prior to the event. They tell us they tried to get in to the Berlin rally on Wednesday night.
"It was a three, two hour drive…three and a half hour standing in a cornfield…and we made it just there, and they said they were maxed out," Says Townsend resident James Flanagan. "I think Donald Trump can change the world, and I'd like to hear his speech one time in person."
Carrie Sterrs, a public information officer for Worcester County Public Schools, says there were about 3,000 people who made it inside Stephen Decatur high school with thousands more turned away.