Groomers come to help Humane Society of Wicomico Co.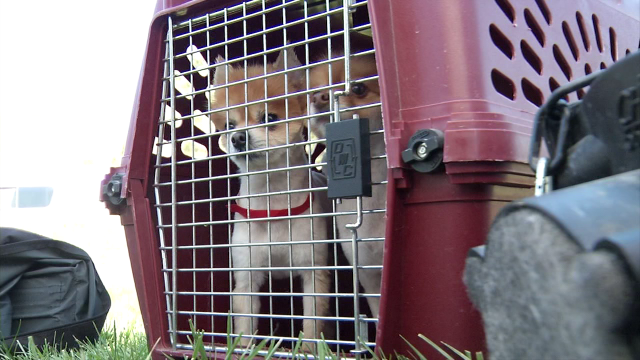 Officials with the Humane Society Of Wicomico County say groomers from across Maryland came out to help those canines brought in through massive animal rescue in Eden.
A groomer from Michelle's Pretty Paws says the pups were in pretty rough shape so it was a no-brainer for her to come out and help.
"A lot of them had fleas, skin conditions…some of them had to be shaved with surgical blades, " says Amie Sanders from Michelle's Pretty Paws, "…after they're done getting groomed. They're all getting loved on and shown, you know, that's they're important."
Amie also told 47 ABC all of her work today was strictly volunteer.
This comes after 310 dogs were seized during a kennel check of a house on Cooper Road early this month. No charges have been filed in the case as of yet.