Gov. Markell announces grants to schools across the state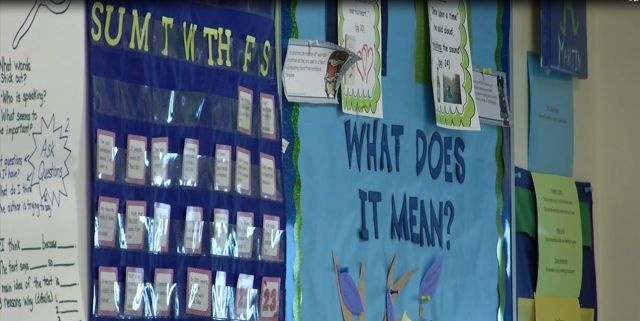 Teachers want their students to keep improving and education officials want teachers to do the same.
Which is why Governor Markell along with Delaware Secretary of Education Steve Godowsky announced twenty-one professional learning grants for seven Delaware school districts.
"Its one thing to set the higher standards," says Markell "but when you set the higher standards you also need to bring the appropriate professional development and that's what we are doing".
W. Reily Brown Elementary in Dover was one of five schools in the Caesar Rodney School district awarded a combined fifty thousand dollars.
The money will allow for lesson studies that is, studying how a lesson can be taught and how receptive students are to it.
Teachers will meet once a month and research a lesson.
One team member will teach it and others will observe collecting data on teacher actions and student responses.
"It's going to support their personal learning communities that are teacher driven and they will be able to focus on math concepts."
Each school might have its own area of focus — but the underlying goal – is for teachers to be better equipped.
"I think what you are seeing is educators becoming comfortable with it engaging our students with problem solving," says Markell.
Markell also responded to critics of the Common Core Curriculum, specifically to presidential candidate Donald Trump who at a rally in Berlin, Wednesday said he would cut the program if he became president.
"People don't really understand what common core is and they pretend its something its not what common core is, is a set of high standards for our kids they were created not by the federal government, they were created by education experts from around the country," says Governor Markell.
The winners are:
Appoquinimink School District: $30,000
Capital School District: $90,000
Caesar Rodney School District: $50,000
Colonial School District: $90,000
Milford School District: $90,000
New Castle Vo-Tech School District: $30,000
Smyrna School District: $20,000