Four cars involved in chain reaction crash in Wicomico Co.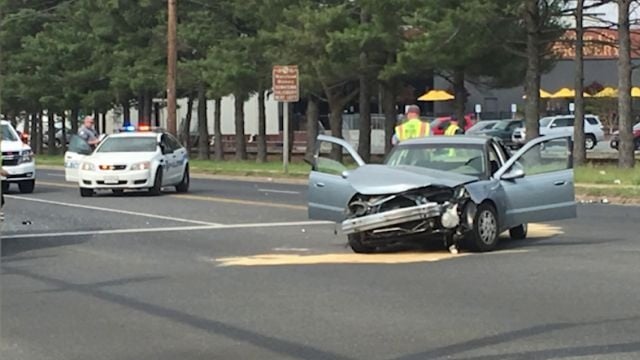 Route 13 Southbound was temporarily shut down today at the Vine Street intersection after a four car crash left one car immobilized in the middle of the road.
Salisbury Police responded around 4:00 PM. Officials say a silver Thunderbird heading north on Route 13 ran a red light and hit a car heading into the intersection. The T-bird then spun out of control and into the Peninsula Regional Medical Center parking lot where it hit another two cars.
It is unclear how many people were involved but we're told those who were hurt were treated for minor injuries.