Fallout of Maryland bill aiming for equality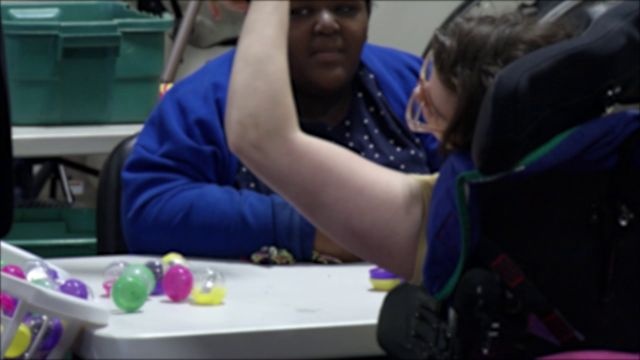 A bill waiting to be signed into law in Maryland would prevent individuals with disabilities from being paid less than minimum wage.
We're told the bill is about equality, so that everyone who works can be eligible to make the same amount.
However the other side of this, is that this legislation may cause many disabled workers to lose their jobs.
47 ABC visited Dove Pointe Monday where they employ more than 300 disabled workers.
Executive director Donald Hackett tells 47 ABC that many of those jobs will be eliminated under this bill.
Hackett said that workers can get paid for jobs as simple as just cleaning off the table after their done eating.
According to Hackett, the jobs give workers a sense of pride and accomplishment and also allow them to have money to spend on themselves.
"They need to have money for that, they need to be able to say 'yeah I went to the bank and I cashed my check and have money in my pocket to do that," Hackett said.
Hackett said the alternative to many of these disabled people working, is for them to sit around and do arts and crafts and watch television at the center.
Eastern Shore state Sen. Addie Eckhardt (R), who voted against the bill, worries that although this legislation will increase pay levels, it will decrease work opportunities.
Eckhardt sayd she worries about the quality of life for these disabled individuals if they aren't able to work.