Cutting down on secondary traffic deaths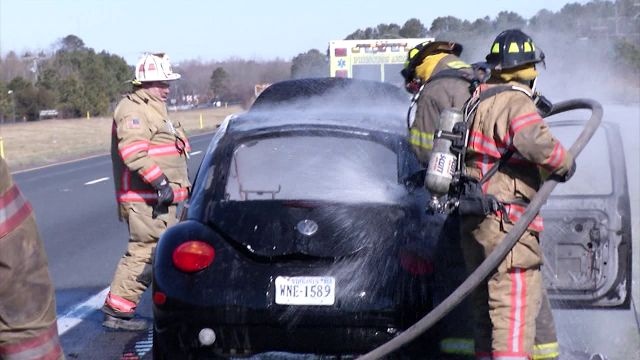 A recent uptick in the number of first responders  killed while on the scene of a traffic incidents have prompted safety departments to get their personnel trained on the federal standards for traffic incident standards. The Federal Highway Administration (FHA) released the standards for how to deal with traffic incidents in 2013 and have been phasing them in ever since.
Locally, close to 100 first responders received training on those standards at the Delmarva Health and Safety Conference hosted by the Delmarva Safety Association on Sunday afternoon.
"One of the other things that we concentrate on is early warning try to get a sign, try to get a police car, try to get something out there to put up some kind of warning letting people know that there is an incident up ahead, that they should already be slowing down and taking action to," said Patrick Rooney with the Maryland State Highway Administration.
Despite having move over laws in all states that require drivers to move over while the incident is being attended to on the shoulder of a highway, officials say many people are still unaware of them.
The FHA believes the recent rise in these first responder deaths can be partially attributed to poor driving.
"A lot of it has to do with distracted drivers, the distracted drivers, our "D" drivers, our drowsy, our disoriented, our intoxicated drunk drivers are contributing to responders being struck while they're out on incident scenes," said Joseph Sagal of the FHA.
Officials say the federal standards will help make traffic incidents safer for other responders who arrive on the scene, and for those on the road.
They hope that with more people trained, and the public more away of the current laws, that less lives will be lost.