Cause of storage warehouse fire in Pocomoke remains under investigation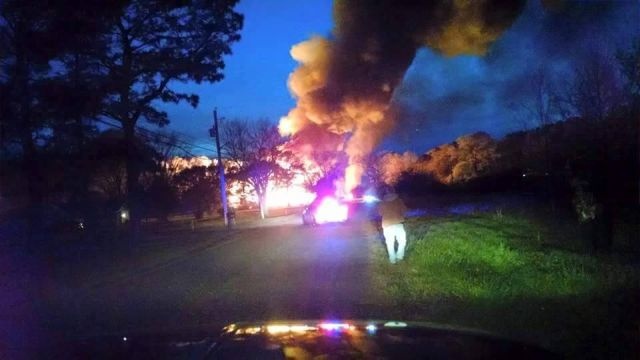 A storage warehouse fire in Pocomoke, left behind a quarter of a million dollars in damages, while the cause is still under investigation.
The Maryland Office of the State Fire Marshal says it all started on Sunday evening, just after 8:00 PM at a 70′ by 250′ wood framed storage warehouse on Market Street Extended. A passerby apparently discovered the blaze, which was then responded to by 30 firefighters from the Pocomoke City Fire Department.
The crew had the flames under control in about two hours. Damages to the structure are estimated at $250,000, while the loss of the contents apparently unknown at this time.  The building was apparently the former site of Somerset Packaging Company, also known as the Old Cannery.
Officials say where the fire started, and just what caused it, both remain under investigation. Investigators are asking anyone with information about this fire, to contact the Lower Eastern Region Office of the State Fire Marshal at 410-713-3780.