Cape Lacrosse Loses Tough Battle to Archmere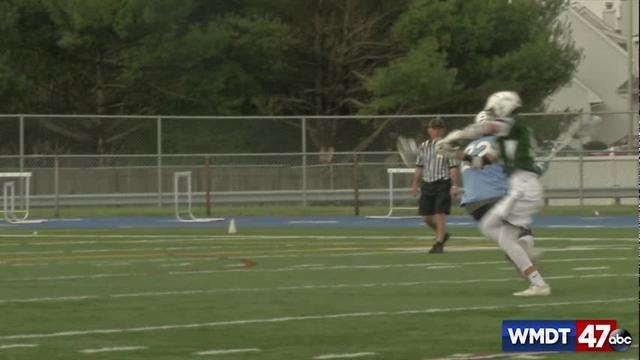 The Cape Henlopen boys lacrosse team faced Archmere Saturday afternoon and lost a tough match 11-7. 
It was all Auks from the beginning as they opened this game up with a goal. Less than five minutes left in the 1st period it was Archmere up 3-0. But Cape would not be forgotten, they found themselves some momentum and scored one before the 1st was over making it a 4-1 game to start the second period. Both teams netted in some goals and Cape was only down by one at the half, leaving Archmere scoreless in the second quarter. 
But Archmere came back and won it. 
Cape Henlopen returns to action Wednesday when they take on Sussex Central.