UPDATE: Complaint filed against Ocean City in on-going fire contract dispute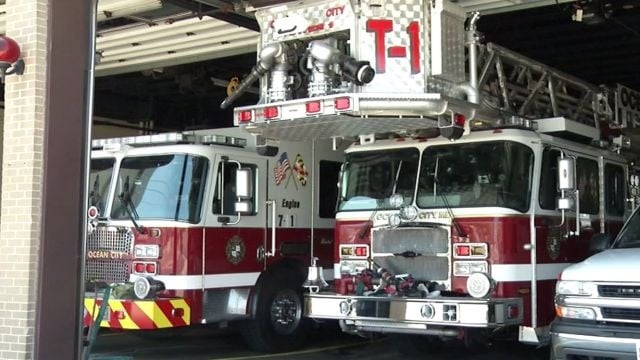 The battle continues over the contract between the Town of Ocean City, and the union that represents OC fire fighters. Lawyers on behalf of the union filed an administrative charge against Ocean City Mayor Rick Meehan, and the City Council. Essentially, the complaint claims that Mayor Meehan and the council violated town code by not negotiating a new contract "in good faith." The charge claims that the town bargained in bad faith by "making proposals that are extreme and designed to frustrate bargaining."
This complaint comes after more than a hundred people showed up Monday night at the Ocean City Town Council meeting to show their support for OC fire fighters, and paramedics. That's because last week the town, and the Ocean City Fire fighters union were unable to agree on a new contract, because of one issue, changing 24 hour shifts to rotating 12 hour shifts.
However, the town argues that the long shifts cause fatigue, and may have led to slower response times and missed calls. The complaint claims their never arguments never had any base.
According to reports, the town's final proposal on the bargaining table calls for 12-hour shifts, but even though the proposal takes effect after June 30th, Mayor Meehan said the shorter shifts won't actually start until October of 2017.
The complaint is asking for the city to recognized it did not follow town code, and it asking for the city to take that final offer off the table. Reports say the town is willing to hear suggestions for alternate schedules this Friday, during the town's labor management committee meeting. As for a response to the complaint, Mayor Meehan says the town is reviewing it and will respond in the allotted five days.