State and Defense rest in Stokes' trial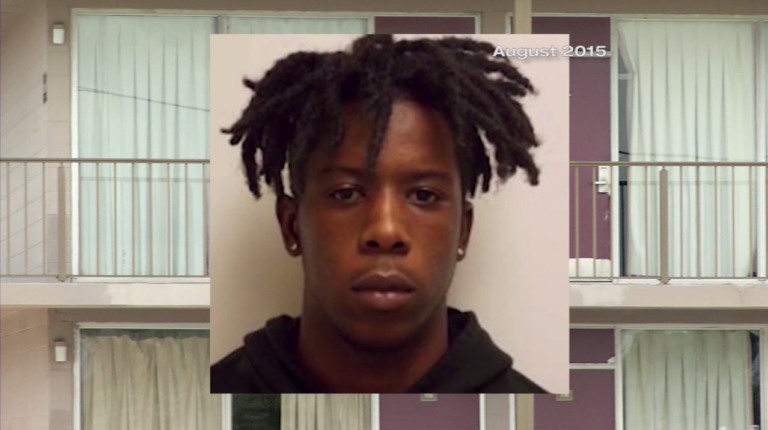 The state and defense have both rested their cases in the murder trial of 19-year-old Jarrett Stokes.
He's facing dozens of charges including first degree murder for the August shooting death of 17-year-old Rakim Russell. The state claims Stokes was the trigger man. However, the defense says he wasn't within a quarter mile of the crime.
In court on Thursday, the state's star witness gave a tearful testimony as he described the night Russell was killed. This witness was the driver of the white Chevy Impala where the shots that hit Russell apparently came from.
The driver says he is "100 percent positive" Stokes fired the gun. He says Stokes was in the front passenger seat and pointed the gun out of the window and fired into the crowd standing in front of the Americas Best Value Inn.
Apparently Larry Ennis and Ky'shir Connally were in the back seat of that Impala. The driver claims to have started speeding off as soon as Stokes began shooting off the rounds. After the shooting, the driver says he took the group to a friend's house in Delmar. Apparently it was a short drive from the hotel.
The driver claims the group began panicking because they'd received word that Russell had been shot. The driver of the Impala also said he believes everyone in the group is "100 percent responsible" for what happened to Russell.
Stokes' alibi witness, Toran Stevenson, testified that Stokes was with him the night Russell was shot. Stevenson claims they never went near the party at America's Best Value Inn.
Stevenson says Stokes came to watch a UFC fight at the Buffalo Wild Wings in Salisbury with him. Stevenson was apparently already there with two other friends. He claims there was a long wait at the restaurant so the group went to the IHOP parking lot to kill time.
He says shortly after the group got there, Kyshir Connally, Larry Ennis, and the driver of the white Chevy Impala arrived. Stevenson says Connally and Ennis were upset about an apparent argument they were involved in at a Party at the America's Best Value Inn.
He says the two got back in the Impala with the driver and left. Stevenson says Stokes never got in that car. During cross examination, the state pointed out that Stevenson and Stokes had a conversation over Twitter about getting a gun several days before Russell was killed.
On the night Russell was shot, the state noted that Stevenson and Stokes were messaging each other on Twitter. The state believes that doesn't make sense if the two of them were together at the restaurant.