Ocean City 2015 Annual Report shows lowest crime rate in 25 years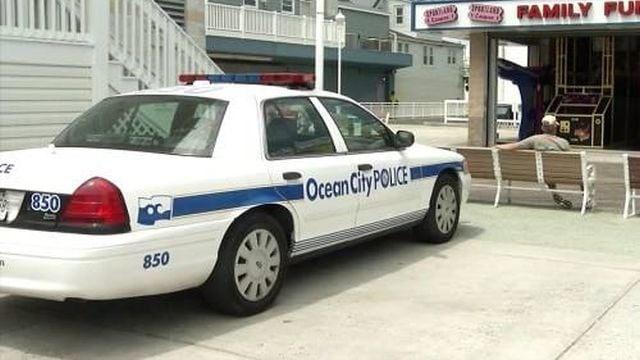 A local beach town says 2015 had the lowest crime rate in a quarter-century. The Ocean City Police Department has released their Annual Report for 2015, which highlights crime statistics and achievements for the year.
The report says that 2015 was the safest year in Ocean City since at least 1990, boasting the lowest number of serious criminal offenses in the last quarter-century. Officials say since 1990,  the total number of serious criminal offenses in Ocean City has dropped 45 percent. Officials say in addition to the significant drop in total number of offenses, since 1990 there has been an 89 percent decrease in motor vehicle thefts, a 60 percent decrease in aggravated assaults and a 68 percent decrease in burglaries.
"This dramatic decrease in crime over the past 25 years is an accomplishment that not only our employees, but the residents and visitors of Ocean City should be very proud of," commented Chief Ross Buzzuro. "Our personnel has worked extremely hard to ensure that Ocean City remains a safe place to live and visit and the statistics and accomplishments in this report prove that to be true."
When comparing 2015 crime statistics to more recent years, the OCPD says they saw an 11 percent decrease in total number of serious criminal offenses from the most recent five-year average, along with significant decreases in robberies, burglaries and motor vehicle thefts. In addition, the OCPD saw a 35 percent decrease in forcible rapes from 2014. Statistics also apparently showed that 58 percent of serious crimes occurred during the months of June, July and August.
Check out the full copy of the report, on the Ocean City website.