Motor burn re-scheduled for Friday at NASA Wallops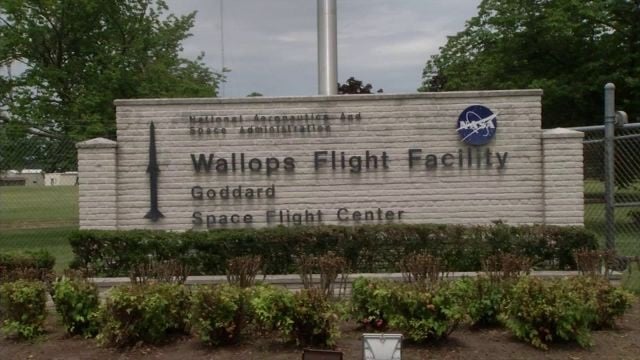 Officials at a local NASA base have moved up a static burn operation, due to forecasted storms.
NASA's Wallops Flight Facility in Virginia says that have re-scheduled the static burn of a Peregrine solid rocket motor for Friday, between 2 and 5:00 PM. The burn was initially scheduled for Saturday, but was moved up because of forecasted poor weather for the weekend. Results and analyses of the burn will apparently be applied to two other Peregrine motors at Wallops. Officials say the burn will not include launching the motor.
The Peregrine motor will reportedly be placed into a stand and will be static fired in a horizontal position. The motor is apparently highly instrumented to give engineers data on its performance. High speed cameras are expected to monitor the burn. People near Wallops Island may hear a slight rumble during the burn which may last up to two minutes, according to the report.
NASA Officials say the Peregrine sounding rocket motor development started as a NASA Engineering and Safety Center project and was designed in-house by NASA engineers, but was built in cooperation with commercial suppliers from across America. It apparently may eventually be used as an alternative to current motors used by the NASA Sounding Rocket Program under the agency's Science Mission Directorate.
The Peregrine motor is described by NASA as 20-feet long and 20-inches in diameter, and provides 30,000 pounds of thrust. Officials say the thrust for the Peregrine is a little more than half that of the first stage Terrier motor used in suborbital rocket launches earlier in March, from Wallops.