Illinois man begins run across the U.S. in Lewes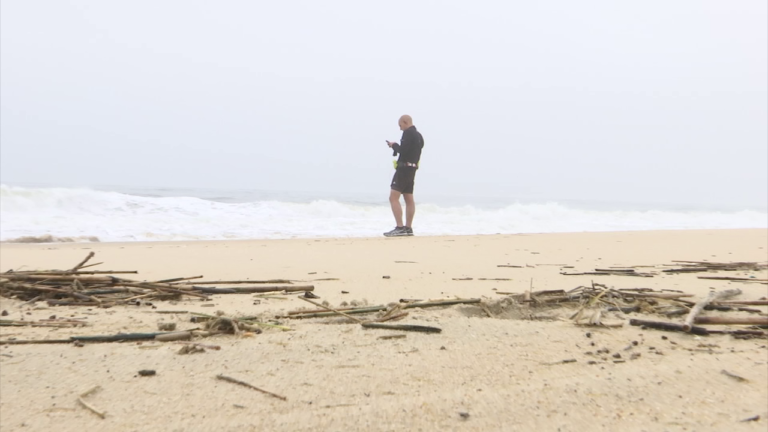 On Monday morning, a man kicked off his journey across the U.S. to raise awareness for suicide prevention.
33-year-old Phil King  lost his mother and best friend to suicide two years ago. The event is called "The Run for Lisa King". Lisa was Phil's mom. His journey began on the beach at Cape Henlopen State Park and will wrap up north of San Francisco.
In his 12 state, 27 week journey, he will be making stops in several states talking about how suicide has affected his life. All the funds raised as a part of King's journey will benefit the American Foundation for Suicide Prevention. He tells us running has allowed him to channel some of the negative feelings into energy and positivity.
"Like any emotion, there's energy in it. You can use negative emotion such as being sad and dealing with the loss, the grief, and turn it into energy. I decided to kind of convert it into pushing my runs a little further," Said Phil. Daniel King, his father, added, "He will hopefully give pause to at least one person to take that one deep breath and realize their life can change before they exhale."
To help fund his trek King himself is also accepting donations through his Go-Fund-Me page. You can follow his journey here.