Dover traffic stop lands one man behind bars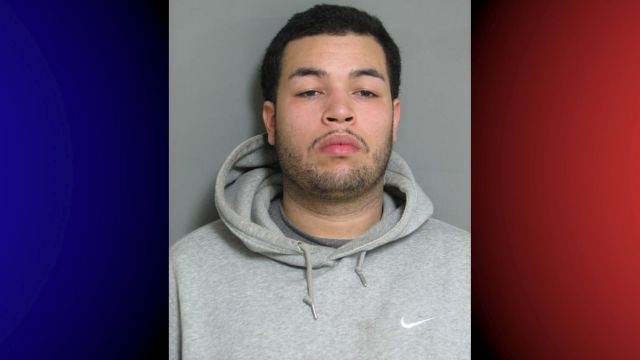 A Dover man is now facing drug and weapons charges, after Police say he was found with nearly 400 grams of marijuana and a handgun during a traffic stop.
Dover Police say on Monday just after 6:40 PM, Officers stopped a vehicle traffic violation in the area of Reese Street and Lincoln Street. When Officers walked up to the vehicle, they say they smelled a strong scent of marijuana coming from the vehicle, which prompted a search.
According to the report, Officers found 392.8 grams of marijuana, along with a loaded 9mm Ruger handgun, and $6,509 in drug proceeds.
The driver, 26-year-old Giovanni Echevarria, was arrested, and charged with failure to wear seat belt, driving with suspended license, possession with intent to deliver marijuana with aggravated factor, possession of drug paraphernalia, possession of firearm by person prohibited, carry concealed deadly weapon, and possession of firearm during commission of felony.
He is now being held at the James T. Vaughn Correctional Center on a $9,201 secured bond.