Chase in Dover leads to arrest of fugitive on gun charges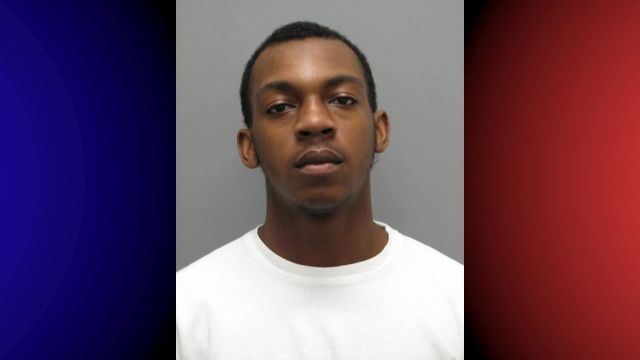 A foot chase in Dover, reportedly landed one man behind bars on gun charges.
The Dover Police Department says on Wednesday around 3:30 PM, Officers responded to Whatcoat Drive, about a person with a gun. According to the report, a witness contacted Police after they saw 18-year-old Kevon McKinney, get a handgun from behind a bush and sit in the driver seat of a nearby vehicle. Police say Officers arrived on scene quickly, and tried to speak with McKinney, but he ran from them, with the firearm in hand.
While fleeing, Police say McKinney ran past a school bus letting off children, into a wooded area behind the Dover Federal Credit Union on Saulsbury Road where Officers were able to take him into custody. The handgun, a loaded Beretta 9mm, was apparently found nearby to where the arrest was made.
After his arrest, McKinney was charged with possession of a firearm by a person prohibited, possession of firearm in school zone, tampering with physical evidence, resisting arrest, loitering, and local fugitive. He is now being held at the James T. Vaughn Correctional Center on a $25,000 cash bond, and a $4,353 secured bond.
Police say McKinney also had an active warrant from Delaware State Police Troop 9, was on home confinement, and had a capias from Kent County Court of Common Pleas for a prior gun charge.