Carper calls on Senate Republicans to cooperate with Supreme Court nominee process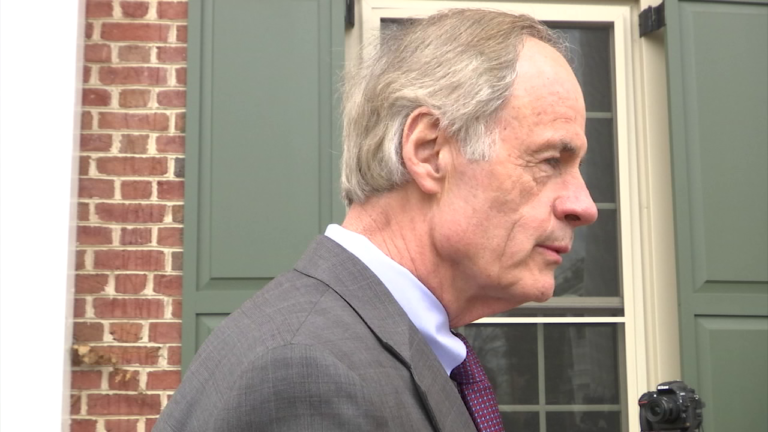 Outside of his Georgetown Office Monday afternoon, Delaware Senator Tom Carper called on Senate Republicans to step up and meet with President Obama's eventual Supreme Court Nominee.
There, Senator Carper was joined by Delaware Law School professor Alan Garfield, a constitutional law scholar. Ultimately, Republicans in the Senate would have a say, as it is up to the Senate to vote on the potential nominee.
Garfield feels the stance taken by Republicans denigrates the presidents constitutional power, he said, "if they have this vote after they have welcomed the nominee, had an open and transparent process, it shows respect for the constitution, it shows respect for the President, it shows respect for the American citizens, who would be given the opportunity to educate themselves on the nominee,"
Reports said that Republican Governor Brian Sandoval of Nevada was being considered, however, he apparently told the White House last week that he was not interested.