UPDATE: Salisbury Police release suspect vehicle photo in hit-and-run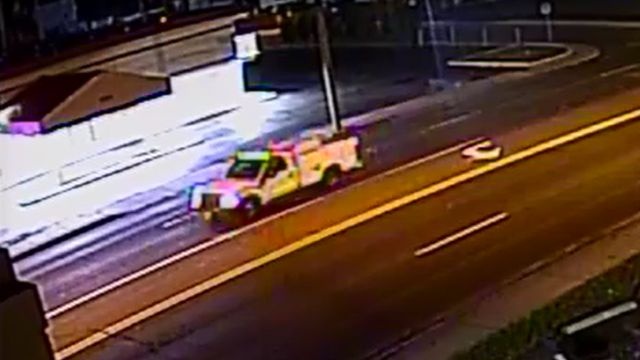 Police in Salisbury say they are continuing to investigate the hit-and-run of a pedestrian that happened late Friday night, and have released footage of the incident, in hopes of identifying a suspect.
Salisbury Police say during the late evening hours of Friday, a 51-year-old was found laying in the roadway, unresponsive, at the intersection of North Salisbury Boulevard and Wilson Street. Emergency personnel responded to the scene, and rushed the victim to Peninsula Regional Medical Center, where she was initially treated and stabilized. She was later transferred to R. Adams Cowley Shock Trauma Center for further evaluation and treatment. Police say the victim's injuries are still considered serious, but not life threatening, and that she is still at Shock Trauma Center.
The Salisbury Police investigation reportedly revealed that the 51-year-old woman was walking across North Salisbury Boulevard, near Wilson Street, when she was hit in the southbound lanes by the suspect vehicle, who was driving on North Salisbury Boulevard. Police say witnesses described the suspect vehicle as a white F-Series, Ford utility pick-up truck, with unknown damage to the front end. The driver of the truck was only described as an older man.
Investigators say they have been working closely with businesses in the area of the incident, to find video of the crash, and have found footage of what they believe to be the suspect vehicle. Police have also released footage which they say shows the vehicle driving south on North Salisbury Boulevard, and after the collision with the pedestrian happens, the suspect vehicle can be seen stopping momentarily, backing up, and then eventually leaving the scene.
Police say their investigation into this incident is on-going at this time, and that they are actively working to identify the suspect vehicle, and driver. They are asking anyone who may have information to contact Crime Solvers of the Lower Eastern Shore at 410-548-1776, or the Salisbury Police Department at 410-548-3165.