Two brothers arrested following police investigation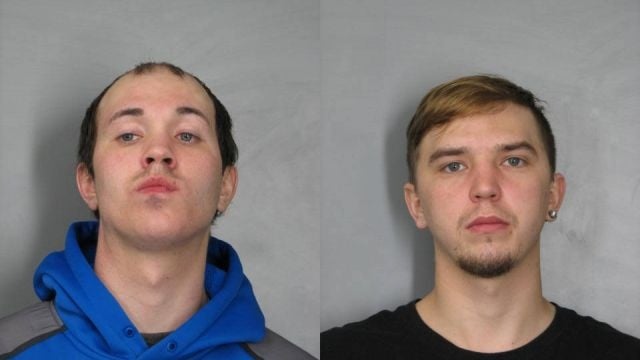 State Police in Delaware say they have apprehended Matthew Meding, 26, and Joshua Meding, 24, of Milford.
Matthew Meding was wanted by the state police for two counts of 2nd-degree Burglary, numerous counts of Theft, and several counts of Criminal Trespass associated with incidents that occurred back in early November relating to a rash of car break-ins near Lincoln. Police say Matthew was also being sought for a burglary that he committed in the Frederica area where he removed a 66-year-old victim's credit card and withdrew over $5,000.00 in cash.
Joshua Meding was wanted by state police for Theft by False Pretense, Falsifying Business Records, and Selling Stolen property after an investigation revealed had removed golf cart batteries from a residence in the Lincoln area and the sold them to a local salvage yard in exchange for cash. 
Troopers say they acted on an anonymous tip, with the assistance of Dover Air Force Base Police in an effort to capture the Medings.
Troopers say they responded to a residence in the housing area of Dover Air Force Base around 9:30 p.m. Thursday, and took the two brothers into custody without incident.
State Police say the two were arraigned before being incarcerated at Sussex Correctional Institution on $56,050.00 secured (Matthew) and $3,702.00 secured bonds (Joshua).