Study: Cherry e-cigs more harmful than other flavors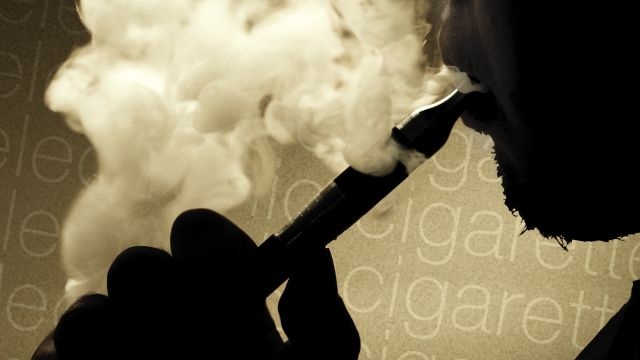 It's been a long-standing debate over the possible health risks of e-cigarettes. Some say it helps curb nicotine addiction, while others argue it may have unknown risks; however, a new report has dug a little deeper.
A study conducted by The Roswell Park Cancer Institute in New York finds the cherry vaping flavor, in particular, to have possible health risks. According to researchers, it contains 43 times more of a chemical compound known as benzeldahyde.
Carol Fenner, the Prevention Supervisor at the Wicomico County Health Departments, describes it as a "skin irritant".
"Out of the 145 [samples], they were actually testing for levels of benzeldahyde which is a chemical that's typically found in pharmaceuticals, beauty supply and food." Explains Fenner.
According to Fenner, Benzeldahyde is safe in small dosages on your skin or even consumed; however, she says prolonged use could lead to a number of health issues when the chemical compound is inhaled.
"It could cause different respiratory problems, like bronchitis for example was one the things it could cause." She says.
Michael Scalia, the manager at Blue Monkey Vapes in Salisbury, says the store carries more than 260 flavors with the exception of cherry. According to Scalia, it's not a health concern. It's just not popular.
"It usually comes across as cough medicine and some type of cough drop." He explains. "Most popular flavors are usually vanilla, strawberries and creams, a few tobacco flavors."
Scalia admits the store, like many others, carries products that have some element of cherry in them but tells 47 ABC customers should not shy away. Blue Monkey Vapes has been operating for about two years, and Scalia says they've seen tremendous results from their customers.
"I've been here for one year and I've gotten numerous and numerous customers off of cigarettes." He says. "I run into them in public all the time…they go "Hey man! Six months, no cigarettes thank you!" I mean it's just awesome to see that happen."
Quitting smoking is quite an achievement, but Fenner says you could be swapping one dangerous habit for another.
"Until further studies are done, you know as a preventionalist, I don't really recommend the use of e-cigarettes." Says Fenner.
The FDA also notes e-cigarettes have not been fully studied. At this point, they do not know how much nicotine or other potentially harmful chemicals are being inhaled during use.