Six pounds of marijuana found during Easton traffic stop, two arrested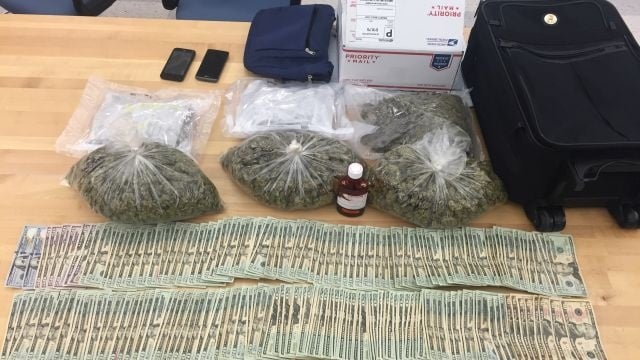 Two California men were arrested in Easton on Wednesday, after Police say they found six pounds of marijuana in their vehicle.
Easton Police say around 3:00 AM, an Officer stopped a 1997 Nissan Maximum on Ocean Gateway, near High Street, for not having a tag light. During the stop, the Officers apparently smelled a strong odor of marijuana.
Police say the vehicle was then searched, during which they found six pounds of marijuana, and $4,000 in cash, inside of a suitcase laying on the backseat. The men, 21-year-old Jesus Ivan Alcantar-Cisneros, and 18-year-old Christian Giovanni Rivera, were apparently driving through Easton, from Modesto, California.
Alcantar-Cisneros and Rivera were then arrested, and charged with CDS possession of marijuana, and CDS possession with intent to distribute. Rivera was additionally charged with prescription/removal of labels, and CDS possession not marijuana – codeine.
Both men are being held at the Talbot County Detention Center, Alcantar-Cisneros on a $20,000 bond, and Rivera on a $15,000 bond.