PRMC brings new program to Maryland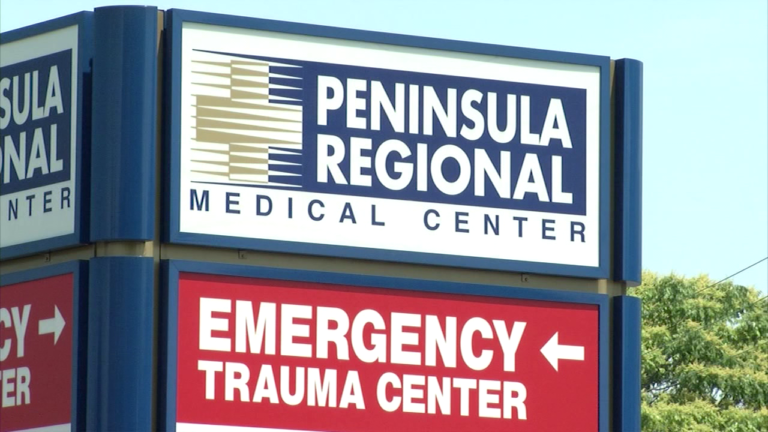 For the elderly, a fall when at home when no one else is around could be fatal. Thirty-three percent of people age 65-years-old and older will fall, at 80-years-old years old that increases to 50 percent according to Philip's Lifeline. That's why Peninsula Regional Medical Center (PRMC) has decided to become the first hospital in Maryland to adopt Philip's Care Sage, an analytic program that helps identify patients at a high fall risk.
Once a patient has been admitted for falling, or falls during their hospital stay, they will be evaluated for future risk.
"Upon admission there's an assessment done of the patient and we're able through an algorithm to determine if the patient has the potential to fall," said Chris Hall, Vice President of strategy and business developments for PRMC.
Taking into account age and medical history, the algorithm determines risk-level and if appropriate, the patient is given Lifeline, a wearable device.
"It has the ability to detect through motion if a fall has occurred," Hall said. "It automatically alerts Lifeline, Lifeline follows up immediately with a phone call to see if the patient's okay and checks in on them."
If the patient does not answer that call, Lifeline then contacts 911 and the patient's next of kin. Hall says the device will help give patients peace of mind.
According to Hall, the service could help an average of eight patients a day and help change the way healthcare is provided on the Eastern Shore.
"We are extremely excited for the entire Delmarva Peninsula to offer this service as a way to reduce re-admissions, to improve the quality of individuals lives," Hall said.
Hall says right now they are fine tuning the algorithm to ensure that it can be as accurate as possible and that they should be rolling out this program shortly.
As part of the program the patient would have Lifeline free of charge for two months; at that point they could either decide to sign-up for continued service through Lifeline or return the equipment to PRMC.