Plan unveiled to offer free tuition at Wor-Wic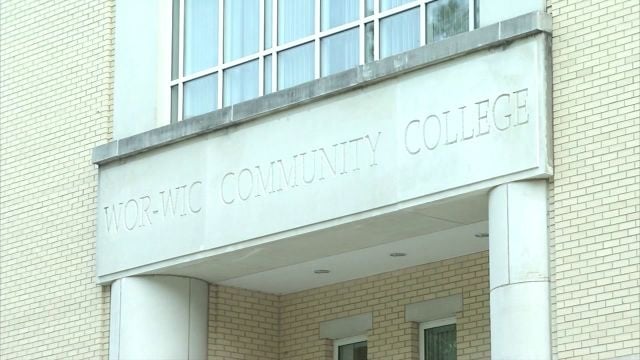 Free tuition for college, that idea has been floated by some presidential candidates this year,but for some Wor-Wic Community College students it could be reality as early as next fall thanks to a proposed plan by Wicomico County executive Bob Culver and Wor-Wic president Dr. Ray Hoy.
The plan would affect only those who meet a certain criteria and would only cover tuition, not books or living expenses. To be eligible, students would have to have lived within the county for at least two year, graduate a county high school (Delmar is allowed) with at least a 2.0 grade point average and would have to enroll for 12 credits the fall semester that follows their graduation. In addition, students would have to apply for and accept all financial aid offered to them. The rest, would be paid for by the county.
Once they are in, students would need to maintain at least a 2.0 GPA and remain a full-time student until their graduation.
If successful, Dr. Hoy said the economy in the county would benefit.
"One of the reasons to do this is our local businesses need an educated workforce, if we want to recruit new businesses to our community we need an educated work force," Dr. Hoy said.
Currently, Hoy points out that 90% of graduates from Wor-Wic stay on the lower eastern shore. So beneficiaries of this program would most likely be earning jobs within the county after graduation.
Wor-Wic students like Bethany Cheeks are all for the idea. Cheeks said for students, the price of tuition is never far from their minds.
"It's a really big factor you have to budget and make sure you can cover everything including your classes and your other financial obligations," Cheeks said.
The cost of the program in year one would run the county $252,000, however Culver said that would be covered by a surplus they have in their economic development account.
"Over the last three years we've had $680,000 into an economic development and have never spent any of it," Culver said.
The plan is part of Culver's proposed budget for next year and is set to be submitted to the council this spring.