Making sure no child flies alone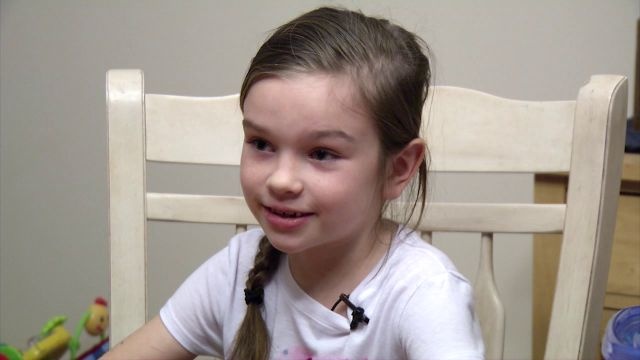 For Kolby Noble, summer of 2014 brings back scary memories. Her then 5-year-old daughter Kamryn's organs were failing and she needed to be transported from Peninsula Regional Medical Center (PRMC) to Children's National Hospital in Washington, D.C. The ride was scary for Kamryn, so now the Noble family has taken it upon themselves to make sure children at least have a stuffed animal with them when they fly.
The project is called Guardian Angel, John 16:33 after a bible passage that Noble said gives people hope when they face trials or troubles. Through the project, the Noble family takes donations to make care packages for the children who must get transported by helicopter from PRMC.
"There's scripture in the bible that says to whom much is given, much is expected and, you know, we were given a lot when we were able to leave with our daughter so it's our way to give back," Noble said. 
The care packages feature a fleece blanket, a stuffed animal, and a toothbrush and toothpaste. In addition, there's also a care package for the parents of the child, because as Noble recalls, packing toiletries are the last thing on your mind when you're going through a situation like that. 
"You know once the parents get there and they get settled and kind of reality hits, you realize you don't have a toothbrush, you  don't' have toothpaste, or soap," Noble said. 
Doctors were never able to find out what was wrong with Kamryn, but she made a full recovery and is now in good health. The Noble's are not upset about not knowing the cause of Kamryn's sickness, instead they believe this put them on the path to help others. 
The packages cost the Nobles $20 to make and since roughly 25 children have to get transported per month from PRMC, that equates to $500 a month. 
Because of the cost, the Noble family has set up a GoFundMe page ,where people can donate to help the program going.