Hodgson Vo-Tech Wins on the Road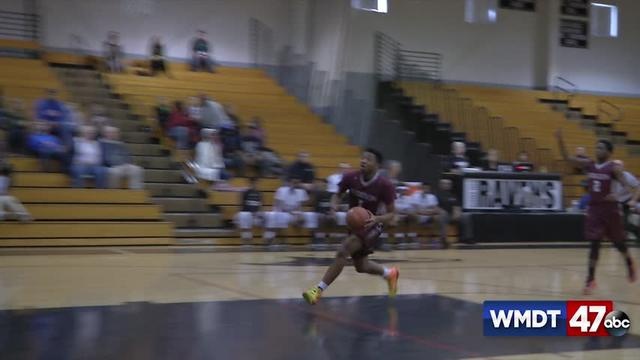 Hodgson Vo-Tech traveled to Sussex Tech Saturday afternoon to face the Ravens in a back and forth match-up that had the Silver Eagles winning 90-88. 
By half-time Hodgson Vo-Tech was up 48-38 outscoring their opponent 27-19 in the first, and 21-19 in the second. Sussex Tech was able to make a comeback during the second half but it was not enough to guarantee the lead. 
Up next for Hodgson Vo-Tech, they travel to take on Howard Vo-Tech on Tuesday, while Sussex Tech hosts Dover Tuesday night for Senior Night.