Froggy 99.9 hosts St. Jude Radio-thon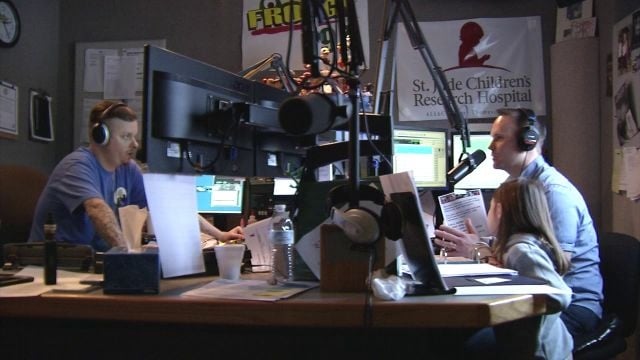 For the first time Froggy 99.9 is holding a St. Jude radio-thon Thursday and Friday and it's all for a good cause. The radio station, which usually plays the popular country hit songs, is putting a twist on them by adding a personal story to each one, featuring families and children that are coping with cancer.
They are looking for partners in hope, asking for just $20 a month to support those in need. Randy Scott says he and Whiskey Wilson are used to their daily routine doing early mornings, but hosting the event all day long was a no-brainer.
Scott tells 47 ABC, "It's amazing, we know this community does so much and so much good and great and it's amazing how quickly people get it and go you know what this is something I want to be a part of."
If you would like to donate to St. Jude you can do so by calling into their radio show Thursday until 7 PM and Friday morning beginning at 6 AM.
We'll be back at it tomorrow at 6AM. Call 1-800-699-2520 to donate.