Frederica man arrested in Harrington on no-contact order violation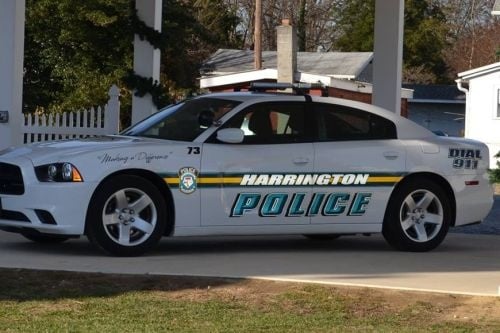 Police in Harrington say a Frederica man is facing charges, after he violated a no-contact order.
Harrington Police say on Friday, Officers on patrol responded to reports of a domestic dispute in progress, at the Super 8 Motel in the Liberty Plaza Shopping Center. Once on scene, Police say they could hear a man and a woman yelling at each other, and went to knock on the door.
According to the report, the two refused to open the door at first, but eventually allowed the Officers inside. Police say once inside, they found 58-year-old Jeffery Timmons, and a woman, who were both intoxicated, and arguing, which the rooms next door could apparently hear, so they called the Police.
During the investigation, it was apparently discovered that Timmons had an active no-contact order because of a previous incident, involving the same woman.
He was then arrested, charged with disorderly conduct and breech of release, and arraigned. Timmons was then ordered to be held on a $200 cash bond at the Sussex Correctional Institute.