Flags for our heroes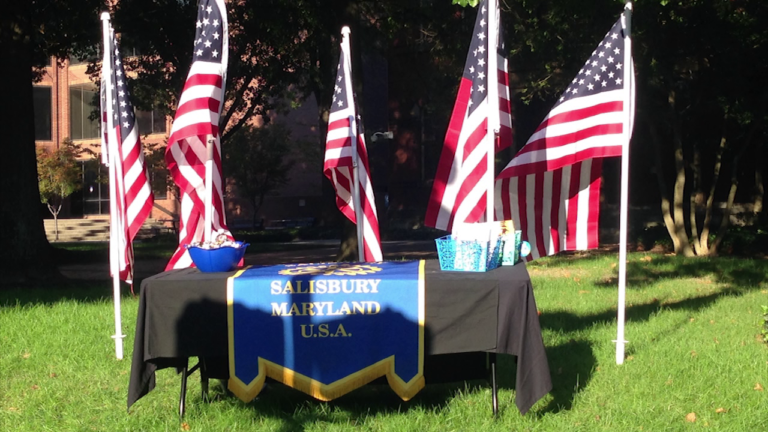 Salisbury's Rotary Clubs are putting together an effort to put on a large display to honor our soldiers, law enforcement officials and first responders for Memorial Day.
Friday 47 ABC was able to stop in on one of the planning meetings for the event.
Their plan to put flags at the intersection of Hobbs Road and Route 50, right near the Shorebirds stadium, starting the week before memorial day weekend.
"So as everyone drives by there will be about 500 flags displayed and people can pull over and each flag is going to be in honor of a hero and they can walk around and reflect and celebrate our local heroes, " said Amy Luppens, president of the Salisbury Sunrise Rotary Club.
If you'd like to honor one of your heros by sponsoring a flag, the cost is $50.
If you get your donation in before April 15, your heroes name will also be put on a banner that will be displayed with the flags.
Checks can made out to the Salisbury Sunrise Rotary Foundation with the note Flags for Heroes added on the memo line.
Their address is Rotary Club of Salisbury-Sunrise, PO Box 4473, Salisbury, MD, 21803-44.
For more information you can head to their website or Facebook.