Ennis family reacts to guilty verdict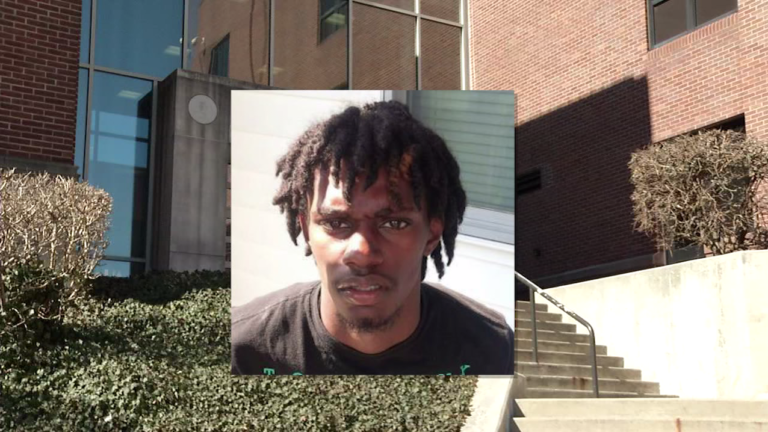 The family members of Larry Ennis were visibly heartbroken following a jury's verdict Thursday.
A woman that identified herself as his aunt says, "It's all even now. Everybody's dead. He's dead because he's going to jail for life and we'll never see him again."
The jury found the 20-year-old former Delmar High basketball star guilty on all fourteen counts including first degree murder, in connection with the shooting death or 17-year-old Rakim Russell.
The state claimed Ennis was not the shooter, but the helper. They say he encouraged Jarrett Stokes who allegedly pulled the trigger.
Another family member of Ennis says, "I want everybody to know Larry Ennis was not the shooter."
According to the driver of a white Chevy Impala, Ennis and his friend Ky'Shir Connally were involved in an argument at a party at the America's Best Value Inn and were forced to leave.
Apparently it was over quote "beef" between guys from Salisbury and Delmar. The state claims it was Ennis who suggested Connally call their friend Stokes.    
Prosecutors say they three of them along with the driver returned for "vengeance." According to the driver, they parked across the street from the motel and Stokes fired four shots into the crowd standing in the parking lot.
Ennis' aunt continues, "Nobody really won, nobody. We got one dead young man and one young man has got to spend to rest of his life in prison."
Ennis' family tells 47 ABC they don't think Larry got a fair trial and plan to file an appeal. They believe the jury was bias jury due to a lack of diversity.
Dominique Barnes agrees. She testified in the case and says she was friends with Russell and is friends with Larry. She's encouraging everyone on both sides to keep their heads up.
Barnes continues, "I'm on both sides with this, but at the same time everybody just has to stay strong. We can't have people yelling, cussing, fighting, and threatening. We can't have that, not at all."