Becky Long pleads guilty to murdering woman she was taking care of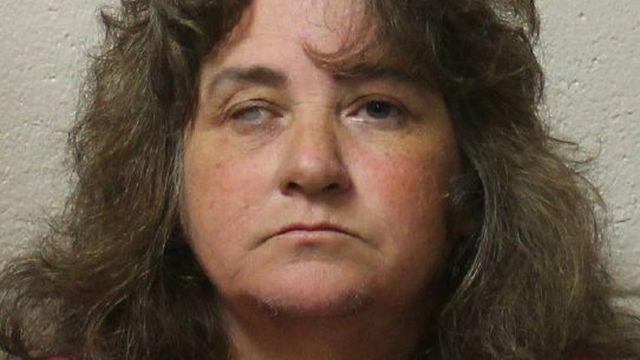 *** WARNING: EXPLICIT CONTENT ***
Becky Long was supposed to be the person who cared for Mary Bonniwell. Instead it turns out, she was the one responsible for her death. Friday Long, 41, pleaded guilty in Wicomico County Circuit Court, to second degree murder and neglect or abuse of a vulnerable adult.   
For her crimes, Long was sentenced to 30 years in prison, with all but 20 years suspended. That amounts to 20 years behind bars.  
Bonniwell was murdered in July of 2015, but her tragic story begins well before that. 
Her son, Chris Bonniwell was romantically involved with Becky Long over two years ago. Eventually, the relationship deteriorated, according to Chris.
Chris said that Bonniwell had anger issues, but also showed signs of being a caring person. 
"I knew Becky had a violent temper, but I didn't know it would by any way that she would possibly be capable of murder," Chris told 47 ABC.
Chris said he was sent to jail after their relationship ended and at some point Long became the primary caretaker for Bonniwell. How exactly that happened, is still unclear. 
However, what is clear according to the state, is that the year that Bonniwell spent under Long's care was full of abuse and neglect. Bonniwell required care because of a prior, unrelated brain injury, which caused her to have trouble walking, speaking, and eating. 
Bonniwell moved into Long's home where she had a makeshift bed, a simple mattress on the ground in Long's dining room. Bonniwell also had a commode next to her bed since she could not walk up the stairs to access the home's bathroom.  
Wicomico County Assistant State's Attorney Joel Todd described the dwelling as something similar to a home you would see on "one of those hoarding shows." 
According to Todd, the house was cluttered and filthy.  
On June 19, 2015 Bonniwell went to Peninsula Regional Medical Center and doctors discovered that she had breast cancer. According to records , Bonniwell weighed 120 lbs at the time. 
Todd said that Long never took Bonniwell to her appointments to receive cancer treatments, and on one occasion cancelled an appointment for Bonniwell with a Dr. Weaver.
According to the state, over the following month was when the worst of the abuse occurred. By the time of her death on July 17, Bonniwell had lost 13 pounds due to malnutrition. 
During the same month long period, Bonniwell's mattress was removed from the house, because, as Long said to detectives, it was infested with bed bugs.
According to the autopsy report, Long had begun beating Bonniwell and burning her with cigarettes. Bonniwell suffered burns on her back, and bruises on her body.
Todd said that Long's grandchildren witnessed Long abusing Bonniwell, both physically and verbally. The grandchildren told detectives that Long would yell at Bonniwell when she fell off of her walker. The grandchildren also said Long would hit Bonniwell.  
When Long was orginally questioned by police, she said that Bonniwell's bruises were from falling off her walker. The autopsy proved otherwise. 
"The pathologist indicated it was not consistent with a fall because it was, when one falls backwards there would be a bruised back of the head, she didn't not have a bruise to the back of her head," Todd said.
Another thing Todd said the autopsy revealed is that during the last days of Bonniwell's life, maggots had begun festering inside of Bonniwell's vagina, reportedly feeding off of an infection.
Anyone providing normal care would have known that those maggots were there, they were in a place that would have been very visible," Todd said. 
On July 14, 2015, Todd said Long and Bonniwell had an argument. The following night, Bonniwell reportedly used her commode; Long reportedly tried to help her get off. Todd said Long did so by grabbing Bonniwell by the neck and holding her up for three minutes. 
According to Todd, that maneuver caused Bonniwell's hyoid bone (a bone in her neck) to break.  The autopsy revealed that the Bonniwell's hyoid bone was actually in the process of healing, after being broken four to six weeks prior.
Todd said at some point that night Bonniwell died of asphyxiation. Long's grandchildren were there. 
"I can't tell you how many of those occasions the children were present for, but we know that on the last occasion where the victim lost her life , the children were present and witnessed it," Todd said. 
Long called the Fruitland police department the next day, reporting Bonniwell as unresponsive. 
Friday, all of these details were read during Bonniwell's sentencing. However, as painful as that was for Chris, his wife and Bonniwell's brother to hear, they say their family finally has some closure. 
"I feel that justice was done, my mother was very kind and she wouldn't have wanted revenge, she just would have wanted justice and I think with the plea bargain that was arranged it saved the family the pain of a long lengthy trial and I think my mother would have been happy with the sentence," Chris said. "Value the people in your life, because you're never really promised tomorrow."