UPDATE: US senator's stolen SUV recovered in Delaware, police say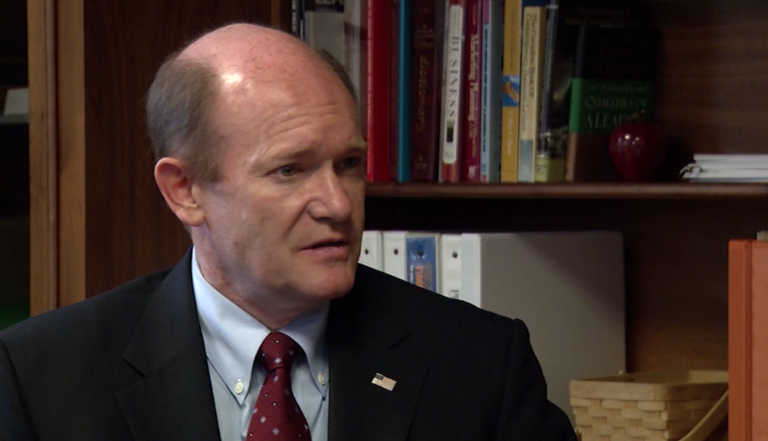 (AP) – Police say they have found U.S. Sen. Chris Coons' family SUV, which was stolen from his Delaware home.
Wilmington police said in a news release Friday morning that the black Ford Explorer was recovered Thursday evening.
Coons spokesman Sean Coit told The Associated Press that the senator had already left for the day when the theft took place Thursday morning. Police say it was left running.
Police say the SUV and a stolen Ford Fusion were recovered when someone flagged down an officer Thursday evening after seeing two vehicles racing through the neighborhood. When the officer approached, police say numerous juveniles got out and ran. Police say officers did not find the juveniles, but the vehicles were returned to their owners without damage.