UMES storms back in second half to top Bears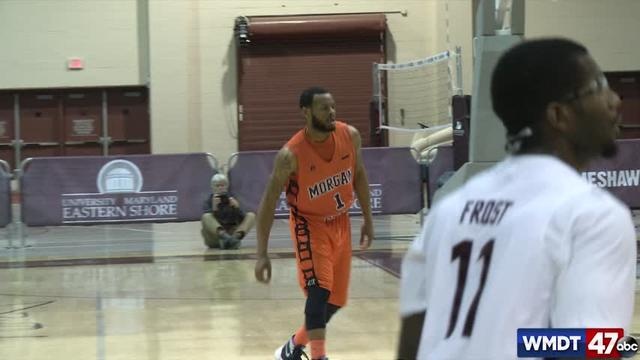 The UMES men's basketball team snapped a four game losing streak, coming back from as many as 10 down in the second half, to defeat Morgan State 69-65.
Devin Martin led the Hawks with a team-high 21 points, while also pulling down 6 rebounds. Dominique Elliott finished with 14 points, and Bakari Copeland finished with 11 years. For Morgan State, Cedric Blossom scored 17 points in the loss.
The Hawks are back in action on Saturday when they visit Savannah State, tip-off is set for 4 p.m.