Trial against Berlin business man postponed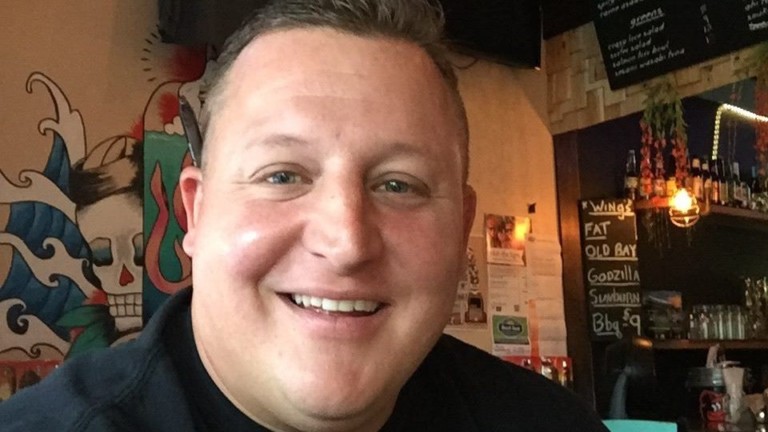 A Berlin businessman, formerly convicted for his participation in a multi-million dollar Ponzi scheme, now faces unlicensed contracting charges.
Joe Carlini was in Snow Hill District Court, Friday morning, where his attorney requested that his trial be postponed to February 23rd. The judge granted the motion.
The Worcester County Bureau of investigation started looking into Carlini, his girlfriend Jamie Hamer and her company APEX Property Maintenance, LLC almost one year ago.
Two people reportedly came forward accusing Carlini of soliciting them for home repairs on their properties in Ocean City and West Ocean City.
One of the victims tells 47 ABC Carlini allegedly performed shoddy home renovations. And the other victim on the charging documents reportedly told investigators Carlini presented her with a fake Maryland contractor's license.
"If someone doesn't have a license and they're working on your property, the main thing is, there's no insurance for you," explains Maryland State Police Detective, Theodore Buck,
Buck is the lead investigator in the case against Carlini and Hamer. Although he wouldn't go into detail in this specific case, he admits unlicensed contracting is a significant issue on Delmarva, "We've had cases where people have had to completely remove everything that was done by an unlicensed contractor. And they basically had to restart from scratch, which costs lost time and ultimately lost money especially for businesses or rental properties."
According to Buck, trying to get restitution in these types of cases can often lead to long drawn court processes, with little no chance of getting your money back.
In Hamer's case, she faced two counts of selling home improvement without a license. Friday, the judge agreed to place those charges on a stet docket, which essentially means her case is on hold for the next year. If the courts find no reason to try her on those charges in the next three years, they will be expunged from her record.
47 ABC obtained letters from David Finneran, Executive Director of the Maryland Home Improvement Commission, which show over the past 25 years the agency has no record of Apex Maintenence, Joseph Carlini, or Jamie Hamer. The commission also confirmed that the three have never been licensed as contractors, sub-contractors, or salespersons with the Commission.
This is not Carlini's first time facing serious charges. Back in 2007, the state's attorney's office in Montgomery County started investigating claims that Carlini was allegedly running a Ponzi scheme through a company called Ardin Logistics, LLC.
Investigators reportedly examined the bank account records of Carlini and Ardin Logistics and apparently found that between January 1, 2006 and October 1, 2007 approximately 7.2-million dollars were deposited or transfered into these accounts.
The Montgomery County State's Attorney's office determined that Ardin Logistics had filed incorporation documents with the State of Maryland on January 4, 2006, but the Securities Division of the Attorney General's Office showed Ardin Logistics was not registered to sell securities in the state.
Records from the Securities Division also show that Joseph Carlini had never been registered in the state to conduct securities business as a broker-dealer, an agent, or as an investment advisor.
According to Montgomery County Circuit Court documents, Carlini told investors that Ardin Logistics, LLC was a company with contacts in the shipping industry, namely in the ports. Those investors who came forward to testify against Carlini say that they were told Ardin Logistics purchased the contents of cargo trailers damaged during shipping at extremely low prices, refurbished the goods inside, and then sold the goods at market rates.
The Maryland Transportation Authority Police at the Port of Baltimore determined that ten of the major freight companies in Baltimore allegedly had no record of any transactions with Ardin Logistics.
Carlini pleaded guilty to three counts as part of a plea deal:
Count 1 – alleging a felony theft scheme
Count 4 – alleging the misdemeanor of fraudulent practices in the sale of securities
Count 6 – alleging the misdemeanor of acting as a broker-dealer of securities without being registered with the State of Maryland
State Prosecutors tell 47 ABC the deal was made so that Carlini would testify against the other two suspects in the case.
The deal meant Carlini would face 4 years in prison. Maryland Case Search Online Judiciary Database shows he served less than that and was paroled in July 2010.
According to the "PROFFER OF PROOF IN SUPPORT OF DEFENDANT'S PLEA OF GUILTY" submitted to the Circuit Court of Montgomery County, the bank records were also reviewed by analysts at the National White Collar Crime Center.
Had Carlini not pleaded guilty, and the case had gone to trial, prosecutors say those analysts would have testified that the investors' money was spent on the remodeling of Carlini's homes; purchases of cars, boats, and motorcycles; entertainment such as limousine services, visits to gentlemen's clubs, and dining; payments to his partners and family; with a small portion of the money going back to investors. It was those analysts that determined Carlini and his partners were running a classic Ponzi scheme.
A Ponzi scheme, or a pyramid scheme, are based on the claim of returns from some plausible business but are actually funded by the supply of money from new investors and reinvestments by old investors.
Ardin Logistics had more than 40 investors total.
In terms of this latest investigation in Worcester County, investigators have reason to believe there may be more victims.
Detective Buck says they're looking for any information on Carlini, "Whether it was good or bad, we would actually like to hear about it."
Tips can be submitted directly to TFC. Buck at the Worcester County Bureau of Investigation, by calling 410-632-1111
If you're hiring someone to do work on your home, you can check their contractors license on the Department of Labor, Licensing, and Regulation website by entering an individual's name or business.
A contractor's license should not be confused with a business license.
APEX Property Maintenance, LLC may not be licensed for contracting or selling home renovations, but according to the Maryland Department of Taxation and Assessments, they do have a business license.
If you find that a contractor is unlicensed, Det. Buck says do not hesitate to report them to law enforcement.