Ted-X Talk something new in Salisbury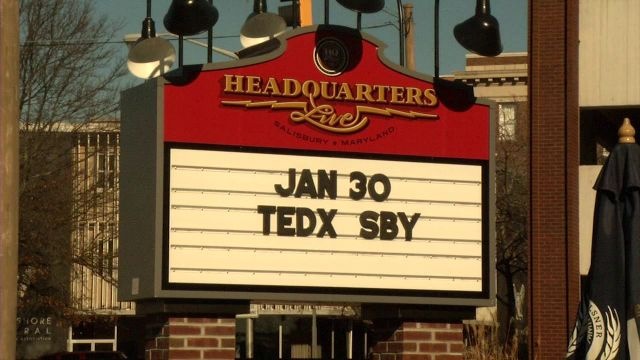 Ideas worth spreading, that's what Ted talks is all about and what they brought to Salisbury earlier Saturday.
The talks are informative and based on a variety of subjects ranging from technology, to beat boxing and last between 10 and 30 minutes.
The event was held at Headquarters Live and although our cameras were not allowed in.
We did get a chance to talk to two patrons on their way in about what it meant to have the Ted X show here.
"I think it's special because it's something we don't get around here very often," said one patron.
"I think it's pretty special because it just, it give us a chance to do something different. I mean we got a lot of stuff going on and I think that Salisbury's coming up now and I like it," said another.
The Ted – X program was created in the spirit of TED talks according to their website.
It supports independent organizers who want to create a TED- like event in their own community.