Survey: Wicomico Co. educators feel unsafe in schools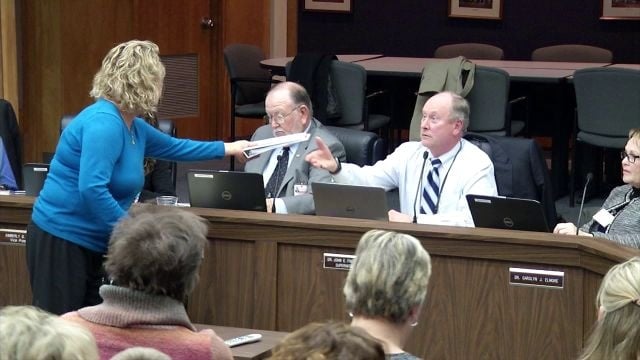 Safety in schools was the topic of a recent survey administered to nearly 900 public school employees in Wicomico County.
According to Gary Hammer, president of the Wicomico County Education Association ("WCEA") cursing at teachers, not following directions, or not showing up to classes at all are some of the behaviors  teachers say they've seen more and more from a small but noticeable number of students.
"It's not 1980, it's not 1990…it's not even 2010 now. Kids are different. Society is different." Says Hammer.
WCEA polled close to 893 public school employees in the county.
According to the anonymous survey, 54% say the climate of student discipline has been "much worse" than previous years. Just 1% reported it's been better.
Overall, 37% percent reported they felt "much less safe" in school than they have in the past compared to just 2%  who say they felt safer.
Stephanie Lewis, a biology teacher at Parkside High School, says most of her students are respectful; however, she understands where the concerns from teachers are coming from.
"I have noticed that this year that a few of our students will just skip class and never come to class. And you can write referral after referral…but administration can't do anything." Says Lewis.
One of the recommendations from WCEA is to start a task force. It would include educators and parents to address discipline.
Another recommendation is more site-based management, which is essentially getting more trust from higher up the chain.
According to Lewis, administrators often have to ask permission from the Board Of Education to lay down consequences.
"They were hired to do a certain job and we are asking for more freedom for administrators to work within their communities, because who knows the school community better than the teachers and the students than the administrators?" She says.
Superintendent Dr. John Fredericksen tells 47ABC he's open to the idea of a task force but points out that because this survey was anonymous, it's difficult to pin-point the specific challenges each school is facing.
In regards to more site-based management, Dr. Fredericken says the severity of punishments has to be handled fairly across the board.
"I'm involved in expulsions." He explains. "I review the materials, I review the student's files and stuff like that..I think that appropriate because an expulsion is a real serious, serious issue and I want to make sure we're consistent from school to school."
For a copy of the survey findings from WCEA, click here.