Fee proposed for Del. wildlife areas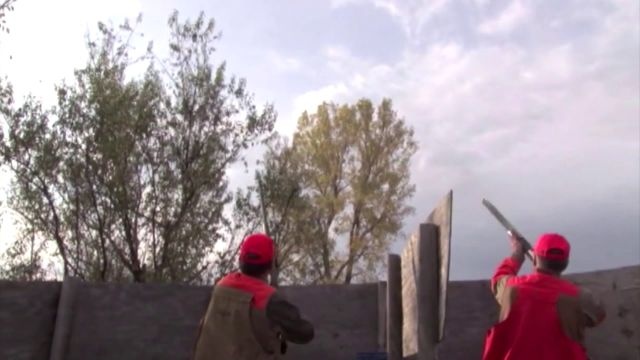 Environmental officials are proposing a new annual fee for the use of state wildlife areas for non-hunters plus a hike in fees for hunting licenses.
According to Delaware's Division of Fish and Wildlife,  their reasoning behind it is because a bulk of the agency's revenue comes from hunting and fishing licenses which have apparently been on the downward trend.
16,000 hunters reportedly are licensed to practice their sport in Delaware and every year, each of them has to pay a 25 dollar fee to keep that license.
Division director David Saveikis says they've seen a drop in recent years.
"Generally we're losing three to eight percent of our licensed hunters each year because of various exemptions." He explains.
According to Saveikas, those exemptions include a variety of reasons including people over the age of 65 and veterans.
To offset the dip, they're considering to raise licensing fees to 39.50 a year.
The proposal also would implement a new kind of license for those who don't want to hunt but do want to experience Delaware's 17 wildlife areas. The areas' maintenance is in the hands of Delaware Fish and wildfish.
The Conservation Access Pass would cost 20 dollars a year for in-state residents and 30 dollars for out-of-state visitors.
Saveikis says it's necessary, because of the current revenue shortfall of about 600,000 for fiscal year 2016.
"We're looking to expand our customer base, if you will, and more fairly distribute the cost of managing the areas to all of the different users." He says.
According to Saveikis, tproposal will ultimately lie in the hands of state lawmakers.
Representative Richard Collins of the 41st District says the fee increase could potentially hurt residents more than it could help the agency.
"As citizens of Delaware, they've already paid 350 million dollars plus for this public land. I think those folks have paid enough and so I do not think it's appropriate at this time" Explains Representative Collins.
He also tells 47ABC, the agency is legally not required to seek approval from the General Assembly to pass new fees like these.
According to Representative Collins, a measure as the "Bond Bill" was passed in 2014. It states that "any fee or fee increase associated with hunting, trapping or fishing and under the management authority of the Division of Fish and Wildlife must also receive the appropriate approval by the General Assembly before becoming effective.; however,  the proposal also includes implementing a fee for non-hunters.
Representative Collins says changing this bill would be something he will actively pursue in the next General Assembly.
"I am opposed to this agency raising any fees until we have removed this from the bond bill and gone back to the constitutional way of doing things." Says Representative Collins.
There is a workshop scheduled for each county:
Sussex County: 7 p.m., Jan. 12 at Delaware Technical Community College, William A. Carter Partnership Center Lecture Hall, 21179 College Drive, Georgetown, DE 19947
Kent County: 7 p.m., Jan. 13 at Kent County Administrative Complex, 555 South Bay Road, Dover, DE 19901
New Castle County: 7 p.m., Jan. 14 at Ommelanden Hunter Education Training Center, 1205 River Road, New Castle, DE 19720