29-million dollar proposal to "lift up" Del. communities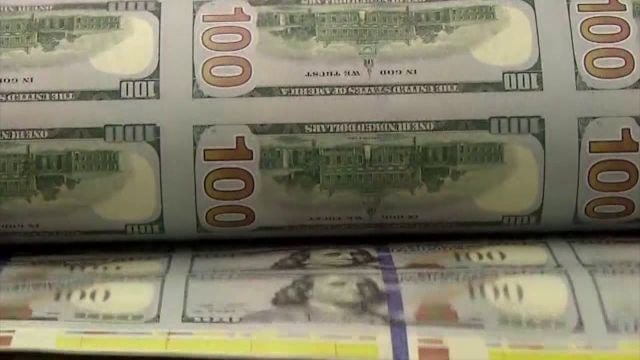 Delaware is sitting on 29 million dollars in settlement money, as a direct result from the 2008 U.S. financial crash.
The state received 36 million dollars to resolve allegations of market misconduct by various financial institutions, but some of that has already been used to expand policing in areas like Dover and Wilmington. In addition, the Department Of Justice says about five-million dollars was used by the general assembly to balance this year's state budget.
"We thought that was wrong, we still think that is wrong." Attorney General Matt Denn says. "Conversely, we agreed with the Joint Finance Committee just a few weeks that another two million dollars should be spent to enhance policing efforts in Dover and Wilmington, both of which have been experiencing unacceptable levels of violent crime."
The question on the table is where to spend the remaining 29 million. Denn says the state could continue using it balance the budget; however, he wants Delaware to invest it in three areas which were outlined in a proposal announced Wednesday.
7.8 million of the total would be used for educational enhancements within low-income communities. Just under five-million of that would go toward hiring more teachers in Delaware's 16 highest-poverty elementary schools which include districts within Cape Henlopen, Seaford, Laurel and Dover.
The other three-million would be spent on more after school programs, like the one run by Margaret Guy. She is the founder and president of the "Stop The Violence Prayer Chain Foundation" in Wilmington.
"A lot of the parents have to work…a lot of the children, when they come home from school, they have nowhere to go. They're running around. So our doors are open…it's more or less like a safe haven." Explains Guy.
Another chunk of the money, 10.5 million, would go towards efforts of affordable housing. Four million would specifically be dedicated to the Downtown Development Districts program, which includes Wilmington, Dover, and Seaford.
This means people who may have lost their homes during the 2008 financial crisis and are willing to buy homes in areas like downtown Wilmington, Dover and Seaford could get help to become homeowners again, according to Denn.
"If you walk with the police through some of the neighborhoods that are seeing trouble now, if you're talking about crime specifically, they will point to areas that have had recently rehabilitated housing or newly constructed housing and areas where actually things are better, because when people have ownership in their properties." He says. "They're looking out for their neighbors."
Denn explains it's all in the name of reducing crime statewide. In Dover alone, city police reported their 7th homicide of 2015 in November.
Denn wants the largest portion of these resettlement funds, 10.7 million, to be spent on the state's criminal justice system.
He tells 47ABC, it's not enough to simply arrest criminals. Instead, the state must focus on how inmates are welcomed back in society to avoid new criminal offenses. The three areas of concentration include investing in more substance abuse treatment, prison re-entry programs, and support for community policing.
"Indictments are not the entire answer, we need to build up these communities as well." Says Denn.
Denn says his proposal will be presented in January to the Joint Finance Committee and General Assembly, which will make the ultimate decision.
47 ABC has reached to Governor Jack Markell's office for a comment. As of 5 p.m. Wednesday, we have not heard back.