State rests in day two of Webster trial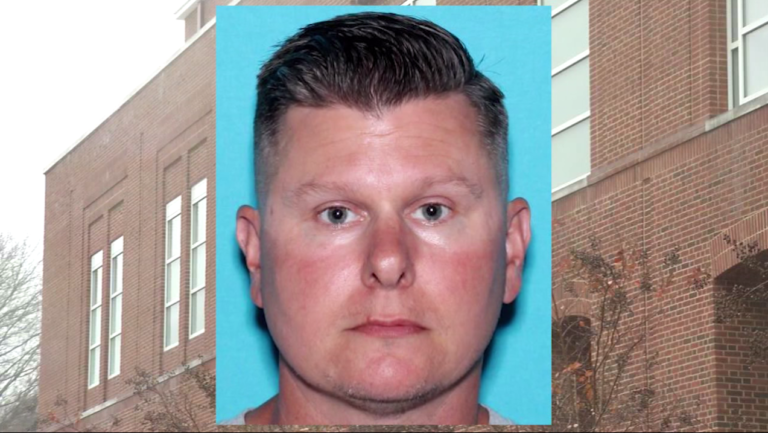 Day two of Corporal Thomas Webster's trial began Wednesday morning in the Kent County Superior Court.
The Dover police officer faces a charge of second degree assault for allegedly kicking an unarmed man in the face and breaking his jaw.
The state finally rested after calling their sixth and final witness, forensic criminologist and medical investigator, Dr. Ron Martinelli.
During his testimony, he said the police did have probable cause to detain Lateef Dickerson the night of August 24th, 2013. However, he went on to explain that Corporal Thomas Webster's kick to his face was "unnecessary, not objectively reasonable, and excessive."
Dr. Martinelli was on the stand for several hours on Wednesday. He went through the dash cam video extensively for the jury. He stopped the film every few seconds and played it multiple times to watch the interactions between Corporal Webster and Dickerson. He commentated throughout this process.
Things got heated during the defenses' cross examination. Corporal Webster's attorney was questioning Dr. Martinelli's expertise. He was attempting to poke holes in his education; and pointed out that the school in California where he earned his doctorate degree, lost its accreditation. In response, Dr. Martinelli explained that he got his degree back in the 80's, long before this happened.
La Mar Gunn, the president of the Central Delaware NAACP didn't think the defense was able to break down Dr. Martinelli's testimony.
He continues, "His presentation was extremely compelling for the prosecution. He leaves almost zero doubt. I would say zero doubt after presenting facts from a forensic side."
The courtroom was filled with onlookers on Wednesday. Some were supporting Webster and others were supporting Dickerson. Community activist Reverend Rita Paige is asking for more people to come out; especially clergy.  
Reverend Paige continues, "I want to make an appeal to all clergy, but especially the black clergy to come and sit in on this trial. If we want the system to be fair, if we want justice to be served, than we need to let it be known by our presence."
After the state finished, the defense was able to call two witnesses to the stand; Corporal Leonard Nester and Lieutenant Christopher Hermance. Hermance was on the scene with Webster the night of the incident with Dickerson. He admitted he was quote "surprised" Webster kicked Dickerson in the face.
Proceedings in this case are expected to continue Thursday in Kent County at 9:30 a.m.